Which Fire is Best for Your Client's Home (or Commercial Space)?
admin
With so many fires to choose from, it can be challenging to pick the right one for your client's home, pub or restaurant. When selecting the perfect fire, the final decision will likely be due to cost, aesthetics, functionality, eco-friendliness and heat output.
Different fires come with unique features, and each have their pros and cons when it comes to being placed in different environments. At Smart Fire, we have a large range of fireplaces at your disposal, which you can choose to install in your clients' homes or commercial spaces.

GlammFire Fireplaces
Portuguese brand GlammFire creates outstanding fireplaces with quality, design and the environment in mind. Never one for compromising on any of these features, GlammFire manufactures products beloved by many around the world – and perfect for your clients' homes or businesses.
So, why should you install a bioethanol fire in your client's property?
Bioethanol Fires – One of GlammFire's main products is bioethanol fires, which run on biofuel. Suitable for both commercial settings and domestic spaces, these fires are stylish, high in quality and highly functional. In addition, bioethanol fires don't require a flue or chimney, as they don't burn wood, which means they're perfect for homes or businesses where space is a concern – or where there are fireplace restrictions, such as in London.
These types of fireplaces are also a great solution for people who want to be more environmentally-friendly, as biofuel is a renewable source and has little to zero emissions.
Cost is a big thing when it comes to purchasing a fire. Many people wonder whether bioethanol fires are expensive to run but don't fret; we have a vast range of bioethanol products at your disposal at Smart Fire, so get in touch if you wish to learn more about them and how fuel-efficient they are.
Tabletop Fires – These fires are fantastic options for small homes, flats or properties without a lot of available space, as they can be placed on any surface. In addition to this, bioethanol tabletop burners are also great for commercial spaces – like restaurants – where aesthetics matter just as much as warmth.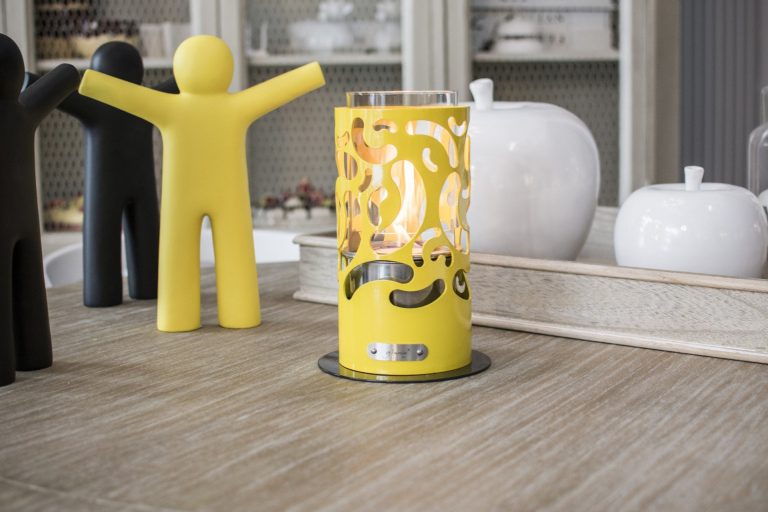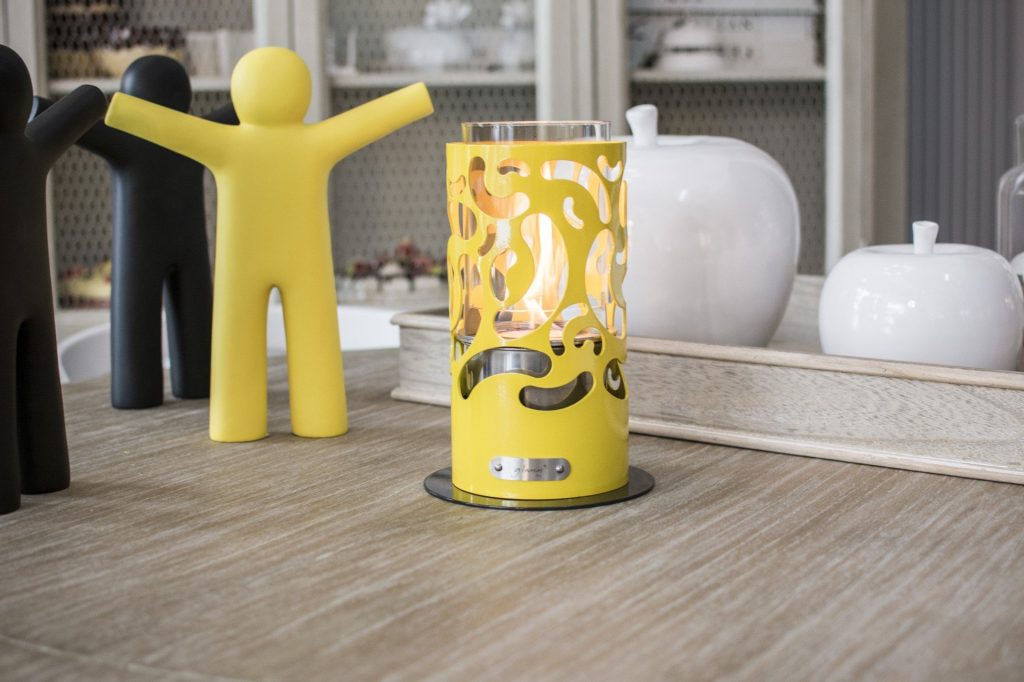 Remote Control – Our remote control fires are perfect for anyone who wishes to enjoy the convenience and luxury of owning a state-of-the-art bioethanol fire. These fires are great for anyone seeking convenience in their homes, as well as for busy restaurants and pubs where your clients won't have time to constantly adjust the fireplace as the day goes by.
Instead, with a 'set and forget' feature, your clients can simply relax knowing that their fire is equipped with an array of safety sensors that monitor temperature, flame direction and fuel levels, as well as CO2 sensors that will shut off the fireplace if triggered.
Firepits – For clients that own a business with an outdoor patio or a garden – or any other space where people gather to socialise or dine, for example – few fires are as perfect as outdoor bioethanol firepits. What's more these products are excellent for homes with gardens as well, meaning homeowners can enjoy their outdoor space all year round.
Gas – Our commercial patio heaters have also been specially designed for the outdoors so, come rain or sunshine, they offer the perfect balance of style and performance, allowing businesses to benefit from cutting-edge design and from a fire that can withstand even the most demanding of atmospheric conditions. These fires are unique, cosy and inviting – perfect for an unmatched outdoor experience.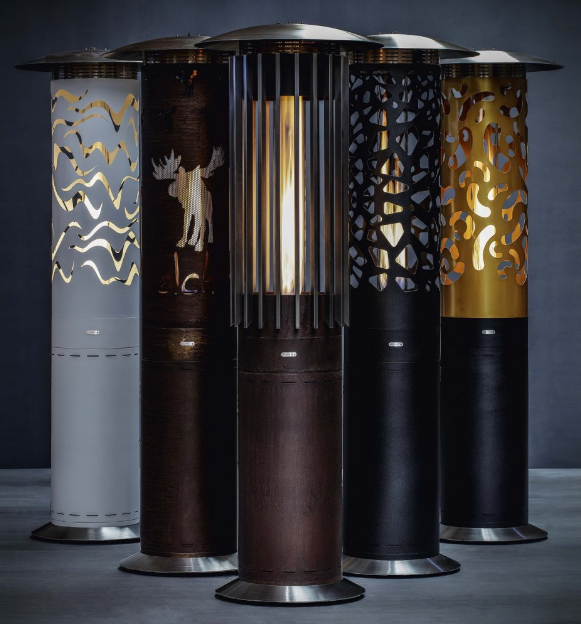 Electric – GlammFire also manufactures freestanding electric fireplaces, which are ideal for smaller homes, since they allow homeowners to simply move them as they see fit. Portable fires allow your clients to change their homes' layout as needed, and they're also aesthetically beautiful. So, they're a key product for anyone who wishes to combine style with warmth and functionality.
Also, they come with LCD technology, allowing them to offer a luxurious experience and adding a sophisticated touch to any space – a contemporary home with a modern décor will certainly benefit from these visually stunning and versatile fires.
Bromic Heaters
Bromic heaters are the perfect choice for your commercial clients, as they offer an array of benefits that business owners will appreciate. From their modern aesthetic to their revolutionary technical advancements, our Bromic heaters deliver efficiency, usability and performance at all times.
Besides blending into any setting, as well as available as gas or electric options, these heaters are the smart choice for your clients' outdoor spaces, be it a commercial dining terrace or a beer garden. In addition, Bromic creates portable solutions too, which means your client will find it easy to move the fire anywhere it's needed.
Bromic heaters come with an even distribution of warmth and coverage of up to 200 feet, are flexible and adjustable, have directional or spot heating as required, are resistant to wind, cost-effective, possess a smart safety system, and more.
So, if your customer has a spacious outdoor area they want to heat up so it's used during winter, Bromic may be the perfect solution.
Infrared Radiant Heaters
At Smart Fire, we also offer infrared radiant heaters that your clients will love. Whether they require a fireplace for their indoor or outdoor areas, these heaters are safe even in unsupervised social situations, which means they're perfect for busy commercial settings. Suitable for even the most undesirable or unpredictable weather, these heaters are eco-friendly, easy to install and manufactured from durable aluminium alloy.
Additionally, your client will appreciate the fact that these heaters produce no noise when in operation, so it won't disturb the area. Our infrared radiant heaters also clean and sterilise the air due to the antiseptic effect of infrared rays and are able to focus on precise spots within radiant range.
We can answer any questions you may have about our eco fires, GlammFire fireplaces or any of our other products, and we can also help you to decide which fire is best for your client's décor! Talk to us today and a member of our friendly team will be more than happy to discuss your needs.