An Introduction to neverdark at Smart Fire
admin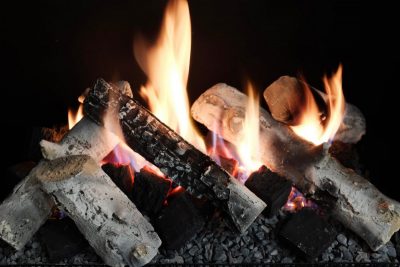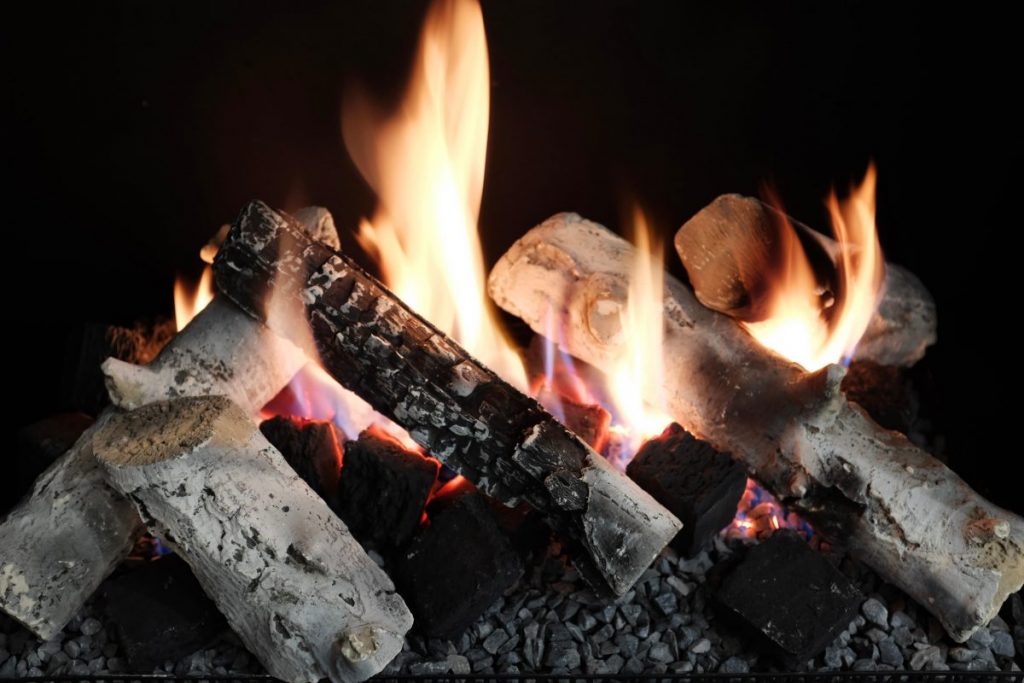 Here at Smart Fire, we're fascinated by the ever-changing fire industry and the new technologies and innovations it offers. One of these innovations is bioethanol – an eco-friendly fuel alternative to wood, coal, electric, or gas. As well as being able to purchase bioethanol straight from Smart Fire, we're pleased to offer a fantastic range of bioethanol burners too. In addition, we were recently named the Exclusive UK Distributor for neverdark – an incredible bioethanol fireplace manufacturer.
In today's blog, we're taking this opportunity to introduce our customers to the brand new neverdark bioethanol burners range here at Smart Fire. We'll provide you with inside information about the incredible functions and features of these beautiful and practical bioethanol burners. By doing so, we hope to offer you everything you need to know about these fires to aid your decision on which is better for your commercial space.
Who are neverdark?
Neverdark is a Ukrainian manufacturing company established over 15 years ago, and since their launch, they have made a reputable name for itself within the industry. Their primary focus as a fireplace manufacturer is to create functional yet innovative fires that are, above anything else, eco-friendly. We couldn't be happier to provide neverdark's fantastic range of fires here at Smart Fire for many reasons. One of the main reasons is that they share some of the same ethics as ourselves, with a passion for fireplaces and a purpose to provide something fresh, out of the box, and unlike anything else available on the market. Additionally, their aim to shift the fireplace industry to become more sustainable is something that we at Smart Fire also aim to do. Finally, neverdark pride themselves on their inclusive range of fires, available to those without chimneys or ventilation in their spaces. So, let's take a look.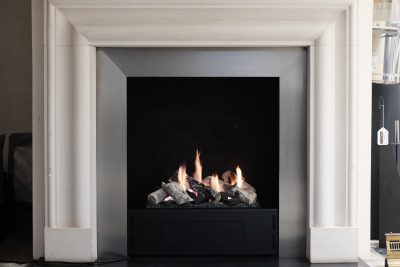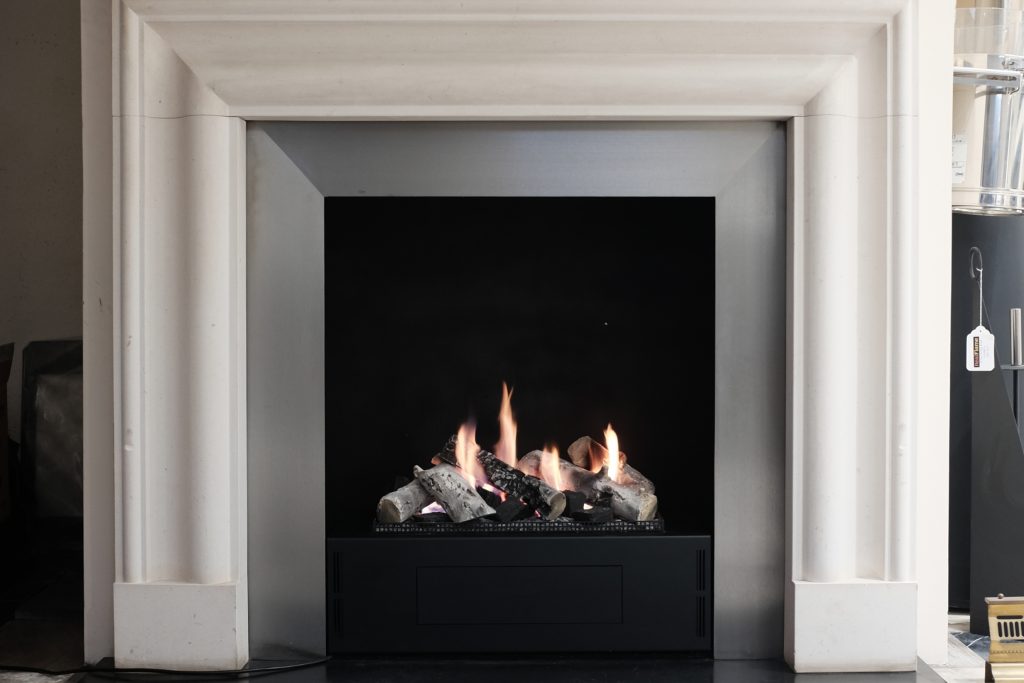 neverdark's Range of Bioethanol Burners
We have a fantastic selection of neverdark's bioethanol burners here at Smart Fire in various styles and sizes to suit everyone and their individual uses. So whether you own a restaurant, and you're looking for some innovative outdoor heating, or your hotel needs some versatile heating that can be used both indoors and outdoors, neverdark at Smart Fire have what you need.
One of the most remarkable features of neverdark's bioethanol burners is their versatility and ability to be moved wherever heat is needed. As mentioned, bioethanol burners require no ventilation or chimney, allowing you to pick them up and move them just about anywhere. For example, do you have elderly guests at a wedding in your hotel who need warming up as the happy couple take their pictures outdoors? You can place a neverdark bioethanol burner by their side to get them toasty and warm and ready to smile for the camera in no time. Similarly, if you're looking to create a beautiful cosy nook for couples in the corner of your restaurant during the winter? Move these fires around as and when you wish to create whichever aesthetic you're trying to achieve, whenever you feel like it.
Additionally, another fantastic feature of neverdark's burners is that they can all be remotely operated, giving you the capability to control your fire's settings from your smartphone. There is no need to interrupt your guests by fiddling around with wires and buttons by their table as they dine. If the temperature begins to drop, simply light up the fire at your fingertips.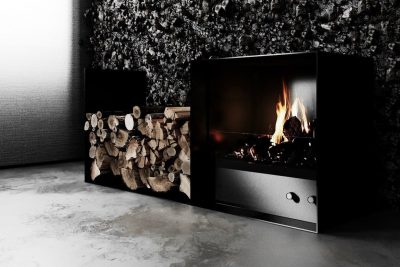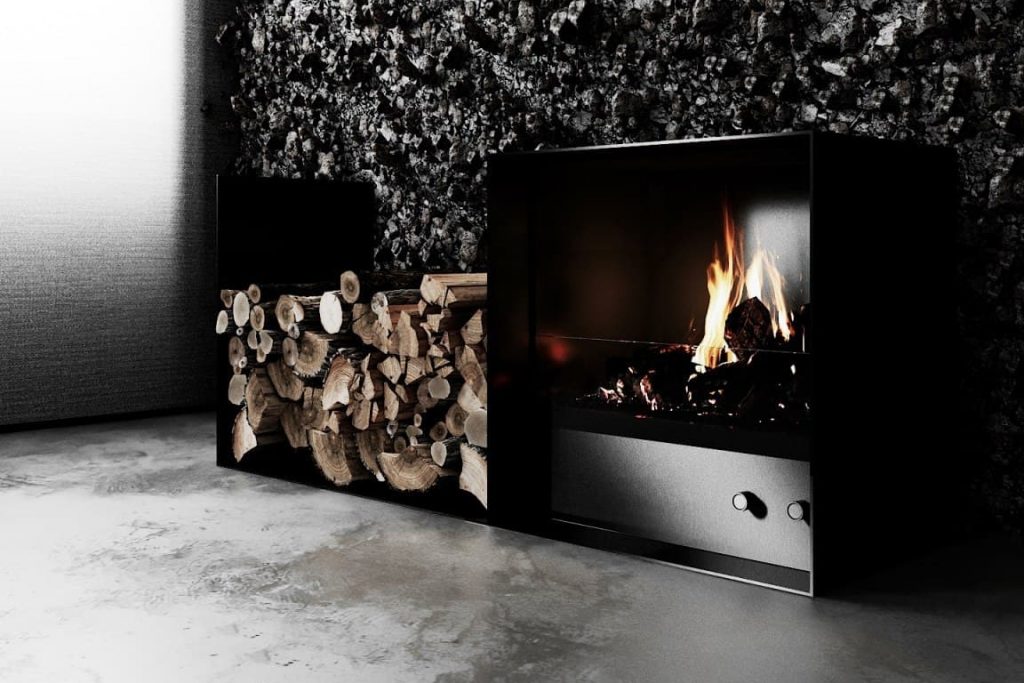 Chalet
The Chalet is one of the most exciting of neverdark's fires. It is the world's only automatic bioethanol fire with a unique volumetric flame, which gives the fantastic feel of a real wood fireplace without smoke or harmful combustion products. Additionally, the pairing of the beautiful realistic ceramic logs makes this burner a strong competitor for the most beautiful bioethanol fire. It is available in three lengths with a stunning black powder coat, meaning it will fit perfectly into just about any commercial interior or exterior.
Bespoke
Not only do neverdark offer their standard bioethanol models, but we're also pleased to provide their bespoke service. Based on their AEVB technology, we can produce bespoke bioethanol burners of all shapes and sizes to give you precisely what you need. Choose from a range of features, including:
Remote or app-controlled
Straight, curved, or L-shaped
Up to 10m in length
Any RAL colour
Integrated or remote fuelling
The only limitations are your imagination!
neverdark and Other Bioethanol Burners at Smart Fire
We're thrilled to offer such an innovative, exciting brand here at Smart Fire, and we know as our customers, you'll be excited to enquire and get your commercial space kitted out with neverdark's bioethanol burners. Please take a look at our website, where you will find more information about the fires mentioned above, plus more models available from this fantastic brand.
Don't forget, as well as the fires themselves; you can buy biofuel directly from us, too. If you have any questions about our range of bioethanol burners or any other products, please don't hesitate to contact our team. We are always more than happy to help you out and point you in the right direction.