How to Give Your Corporate Event the Extra Spark
admin
Corporate events can sometimes become a thing more of duty, and less of enjoyment and of choice. However, these types of events can really help your business through not only keeping your employees happy but also your clients and guests too.
When done right, a corporate event can bring in potential business, further company connections and boost morale within the staff base. One of the key aspects of organising a corporate event involves making sure that you keep the atmosphere positive and uplifting while making sure conversation keeps flowing. One way of doing this is through the use of a fire.
Your guests are sure to warm up to your business prospects when you give your event that extra spark, making sure you don't just create a positive experience, but a profitable one. But how exactly can the use of a smart fire do that?
Getting to Know Your Clients
By creating a cosy and comfortable environment for your guests, you allow them the opportunity to sit, relax and have an open conversation. This allows you to sit in an atmosphere where everybody feels at ease, which makes for a more tranquil and inviting conversation platform.
By getting to know current clients in a situation outside of the workplace, you could find out interesting information about them. Maybe you never knew they had children, or that they are married, or that they don't take milk in their coffee. Next time they come in for a meeting, you'll know to keep the milk in the fridge! Knowing these little things about potential clients and staff helps with connections in business.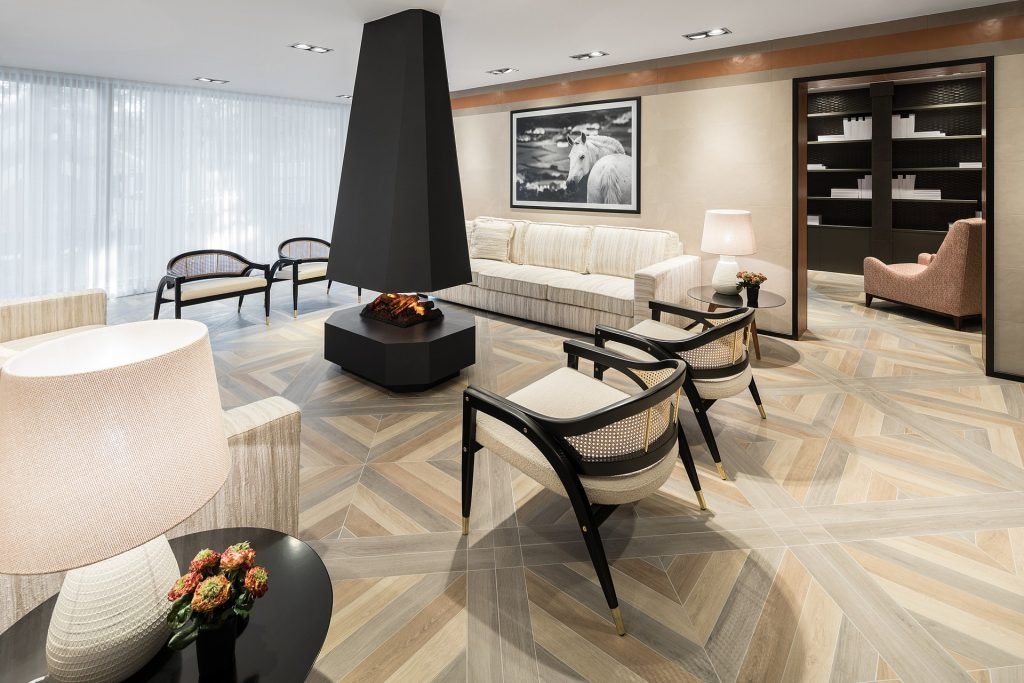 That Extra Wow
It's always a great idea to try and impress visitors in your business or corporate event, and a statement fire will certainly do just that. Whether they are a member of staff or a new visitor and a potential customer or client, as soon as they walk into your space they will be observing how you've decorated the space in order to wow. Five-star preparation and dedication to everything, including an event, can reflect your business attitude and, of course, you want a five-star business view.
An innovatively designed fire in the centre of the room is sure to give the wow factor, start conversations and get some questions on the tips of everyone's tongues. 
Comfort, Class and Character
Class is a definite word on the checklist of how to make your corporate event perfect, alongside sophistication and style. A bioethanol fire can check these off your list, creating a stylish space as well as the perfect place for your guests to sip a glass of fizz by. Any business should reflect their events and activities outside of work by what they stand for and their personality.
Luckily for you, a fire can reflect a multitude of business personalities, representing a high class, luxury brand as well as a more fun and laid-back character. Anything from eating canapés and drinking champagne to having a cup of hot chocolate and a game of scrabble, team building, introductions and potential business creation can come alive in front of the comfort of a fire.
Warming Outdoor Vibe
Regardless of whether there is a chill or the sun shining, at many events, even corporate, people end up mingling outside. This may be due to a more open atmosphere, more space or maybe because you have a smart fire as a convenient and stylish gathering point.
People like to gather together outside to get away from a noisy atmosphere or to speak more quietly to someone. A fire creates a warming and inviting point of socialising, to where it won't feel like a corporate event, but a simple gathering of friends.
If you are a business owner or thinking of putting on a corporate event soon, it may be time to try and amp up the wow factor and create a certain atmosphere for your guests. After all, a five-star business should be surrounded by a five-star atmosphere.
If you would like any more information regarding any of our fires, Smart Fire would be more than happy to supply an interior design dream for your establishment or provide further information regarding our products. We are proud to say our fires are sure to give a certain 'je ne sais quoi' to any business, and especially your corporate events. Get in touch today to create corporate events to never forget.