Top 5 Easy Autumn Upgrades for Your Garden
admin
Is your garden in need of sprucing up? With autumn nearly here, you want to make sure that your garden is tidied up and ready for Bonfire night! Upgrading your outdoor space will breathe new life into it, especially if you are tired of the same old garden that you've had for ages and are keen for a change.
Renovating your garden doesn't have to mean a total refurbish that will leave it out of commission for weeks and months – and will make your pocket a lot lighter. On the contrary, you can get your brand-new garden simply by following these easy tips:
Install a Fire
With autumn on its way and the weather becoming colder by the day, one of the best upgrades you can add to your garden is an outdoor fire, such as our smart fires.
An advantage of these types of fire is that they can be placed virtually everywhere, including your patio, gazebo or lawn. And, with so many different designs to choose from, you'll be able to match your new fire to your existing décor.
GlammFire fires and, in particular, outdoor fireplaces that use bioethanol as their fuel, are eco-friendly choices that produce heat without its by-products, such as smoke and soot. Because there's no need for a power connection, these bioethanol fires are entirely portable and can be moved at will – which helps you to keep your design fresh too. Bromic heaters are also great additions to your garden that can be mounted on walls and are perfect for smaller outdoor space where space is limited.
Not only are smart fires durable, but they provide a stunning aesthetic that will add a touch of elegance and class to any outdoor space. They also change the appearance of any outdoor space, from terraces and patios to pool decks, and become a focal point where the whole family (or a group of friends) can meet, socialise and be entertained!
Plant Trees and Flowers
What better addition to your garden than a stunning array of trees, plants or flowers? Vibrant greens and colourful flowers provide a unique aesthetic that will elevate your garden to new heights – not only will your outdoor space have an even more beautiful appearance, but it will also make you feel more relaxed. After all, being in nature and breathing in fresh air offers many health benefits, such as reducing stress and making you feel more energised.
Create an Entertaining Space
Do you want to be able to receive guests comfortably and have them thoroughly enjoy spending time in your garden? Then, why not invest in a little entertaining hub that can become the focal point of the garden? It doesn't have to be a gazebo – even a simple table and chairs can do the trick.
Match them to the design you already have going on, be it rustic or contemporary, for example, and you'll soon be benefiting from a space perfect to entertain family and friends and make them feel relaxed and happy.
Build an Outdoor Kitchen
Characteristic of gardens in many countries, such as the ones on the Mediterranean, an outdoor kitchen or bread/pizza oven is the perfect addition to your UK garden. Not only does it add an attractive rustic aesthetic, but it also allows you to create a striking hub for cooking while you continue to engage your family or guests in conversation.
Create Relief from the Sun or the Rain
The UK weather might not be famous for its endless, sunny days, but this doesn't mean that autumn will be gloomy all the time. In fact, you might still be able to enjoy sunlight when summer is over; and it pays to be prepared for it! A garden umbrella is perfect for this, as it can provide cover from the elements while looking stylish and modern at the same time.
Likewise, a garden umbrella can also protect you from the rain while you enjoy quality time amongst your flowers, preventing you from running inside as soon as the first raindrops fall.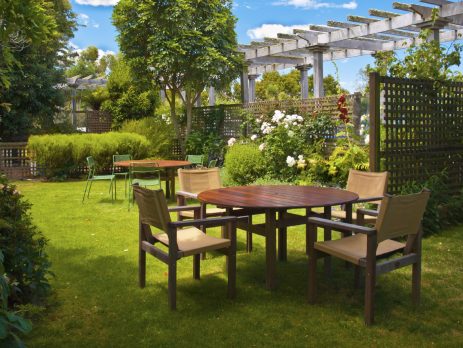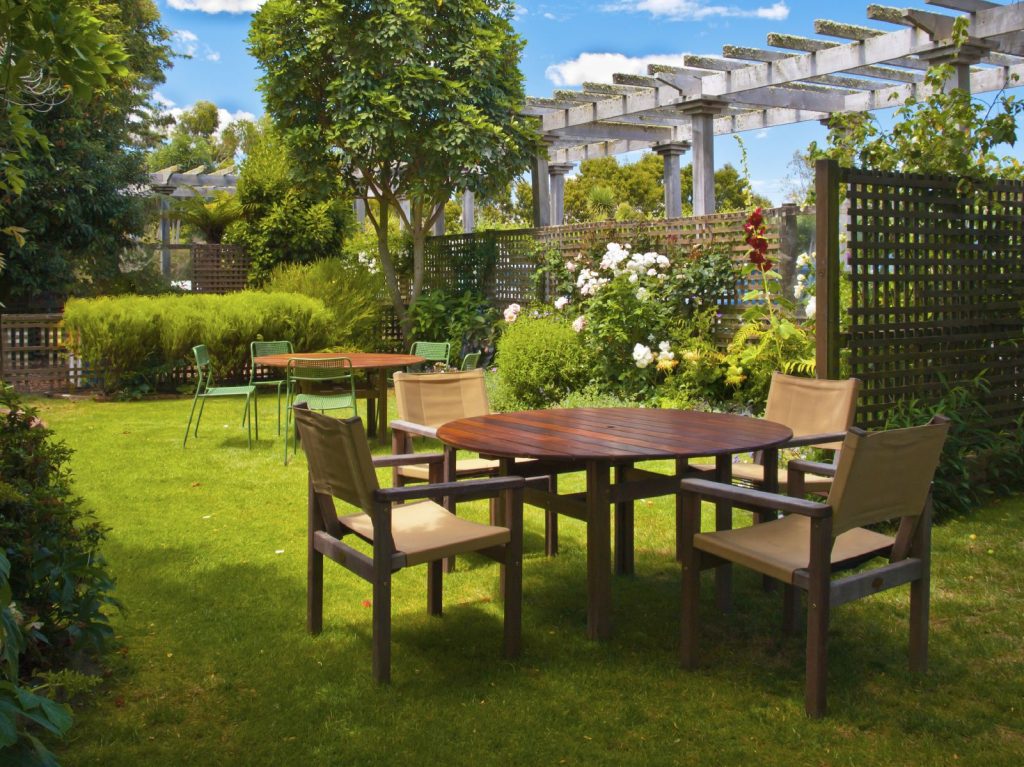 Create the garden of your dreams by following these simple, yet effective, solutions! Your outdoor space will be ready for autumn and you'll fall in love with it all over again. Do you know how else you can upgrade your garden and make it one-of-a-kind? Tell us on Facebook and Twitter or contact us to learn more about our fires and how they can transform your home and garden.