Which Fireplace is Best For Your Client's Home (or Commercial Space)?
admin
When exploring fireplaces for your client, finding one to suit their requirements can be challenging; after all, not every fire will best suit every environment.
Whether you're looking for a restaurant, pub, hotel or home, you need a fireplace with the proper specifications and features. Unfortunately, it can be assumed that all fireplaces are the same, but this isn't true. Please keep reading to discover the variety of features in our fireplaces.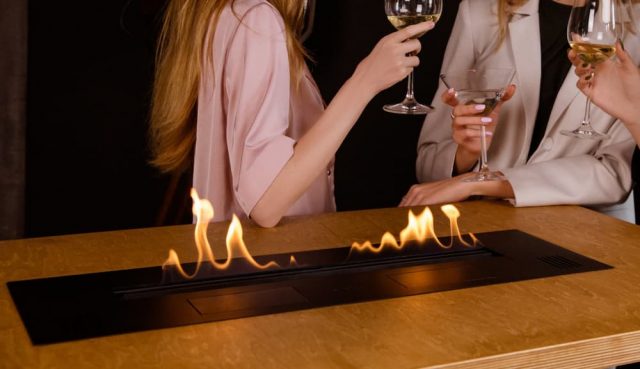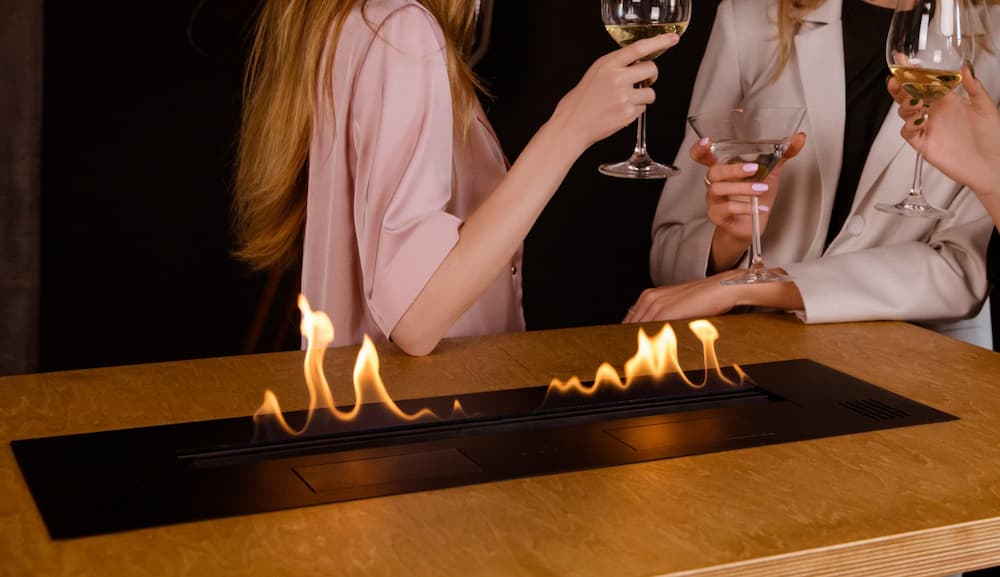 Unique Fireplaces, Unique Features
We know that each fire has its pros and cons here at Smart Fire. Different fires come with unique features, and you need to be aware of what features are available before choosing one. When your client is giving their final approval, they will most likely be considering:
Cost
Aesthetics
Functionality
Eco-friendliness
Heat output
At Smart Fire, we recommend focusing on where the fire will be installed, and that will help you decide on the answers to the categories listed above. Our experience in installing everything from commercial electric heaters to commercial gas heaters in homes or commercial spaces has shown us that the best choices always consider the location.
Smartfire Bioethanol Burners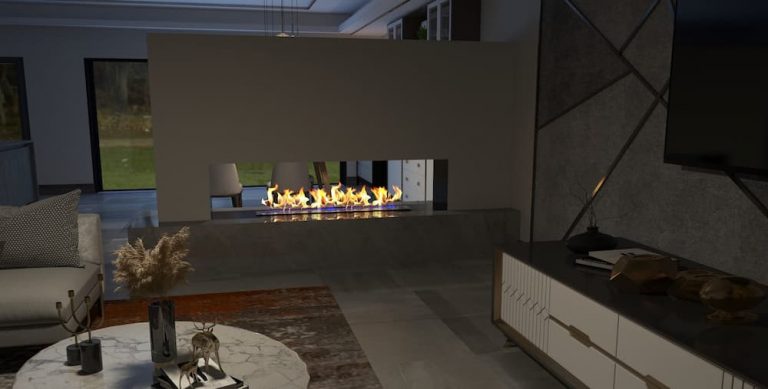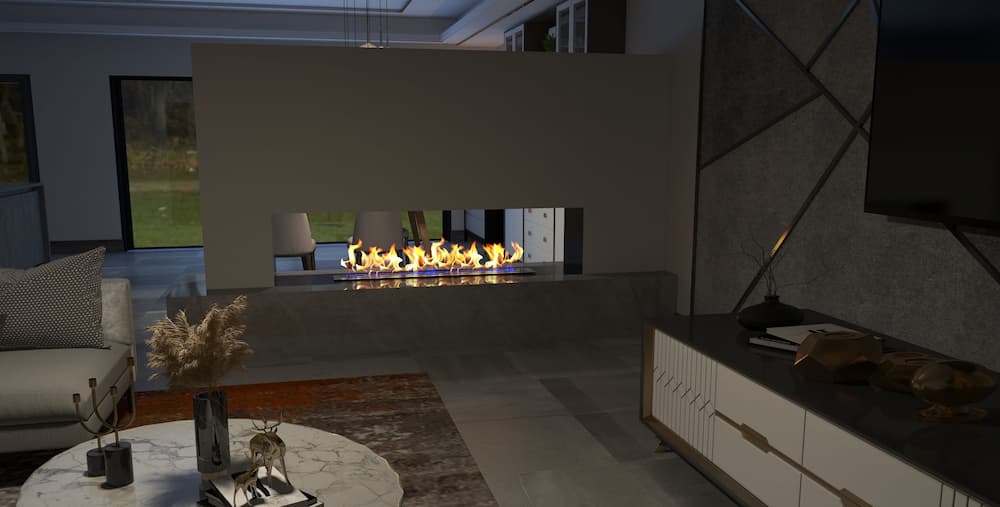 Our experience with our range of heaters has helped us design a new style of burner. The Smartfire Bioethanol burners will be a vast improvement on your existing fireplace.
Ethanol fireplaces are innovative, beautiful and carbon neutral. They have become a trendy choice to improve your home or business. Additionally, with their long lifespan whilst working at high performance, it's a fireplace you can trust every time.
When you choose one of our Bioethanol fires, you need to make sure to have a supply of biofuel to keep it going. You can buy biofuel online from our Smart Fire store page.
We are happy to offer a variety of biofuel and bioethanol online, 200lt in four 50lt canisters, for easy storage. If you would like smaller canisters, don't hesitate to contact us online. We recommend you order in bulk for a commercial place to save on delivery fees.
Neverdark Bioethanol Fireplaces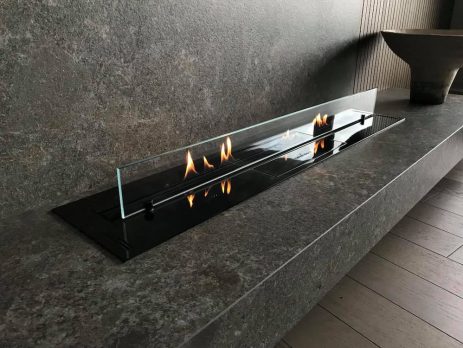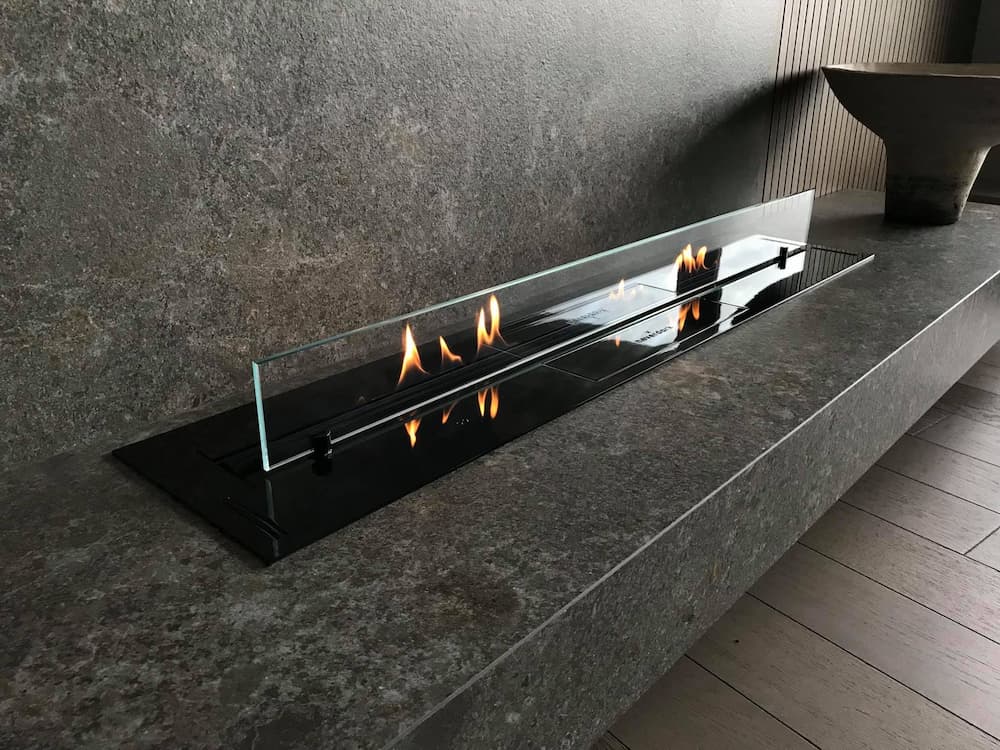 We are very proud to be named the exclusive UK distributor for the Neverdark Range of heaters. These bioethanol burners use their AEVB technology to customise their burners into various styles.
The range of fireplace burners we supply can be summed up into two styles of linear burner and four freestanding models. These fireplaces boast a revolutionary volumetric fire that provides the most realistic flame of any bioethanol fire you'll find.
These Neverdark bioethanol burners are considered eco-friendly by using biofuel as they use 100% renewable energy. The fuel is made through the fermentation of discarded organic materials such as sugar canes, beets, potatoes and cereals. This process stops the fuel from contributing to global warming.
Being eco-friendly isn't the only reason to embrace a bioethanol fueled fireplace. The properties of this fuel give it increased heat generation, making it a far more efficient fuel source. One of the best features easily missed when exploring bioethanol burners is, unlike traditional fires, you don't need to build a chimney to take the smoke away because there isn't any. The absence of smoke allows you to feel every inch of your heat through ventilation, thereby increasing your heat efficiency even more.
Bromic Heaters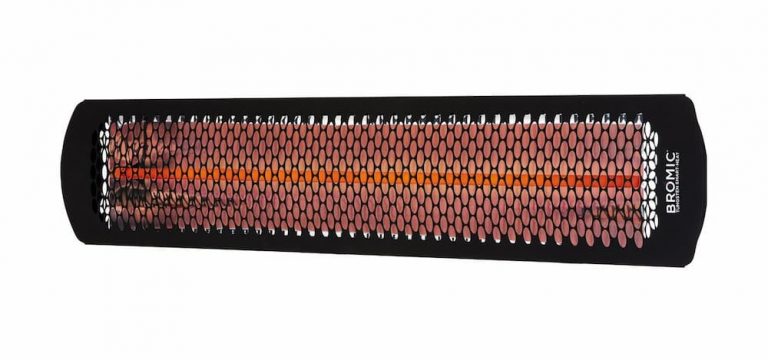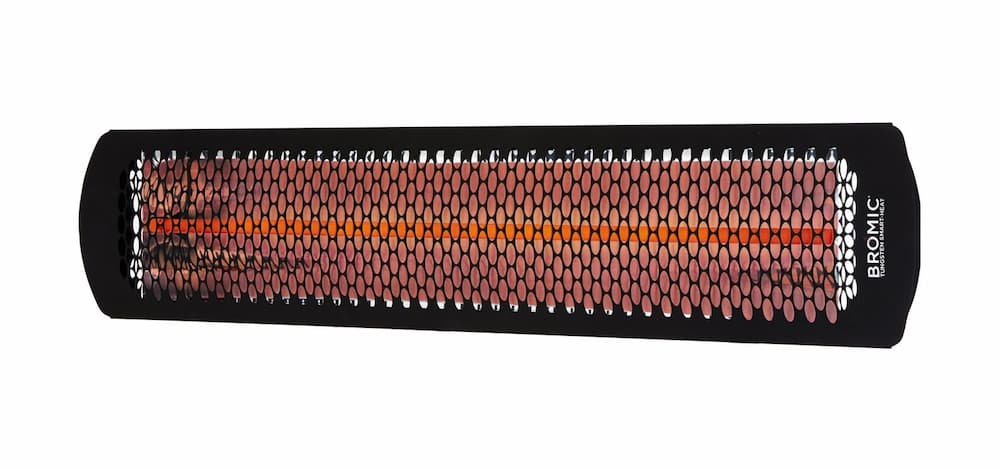 We can supply Bromic heaters, an excellent choice for your commercial clients. Inside their modern aesthetic, they have impressive technological advancements. As a result, there are many benefits that business owners can enjoy when choosing one of our Bromic heaters.
These heaters can evenly distribute heat over a 200ft area with either spot or directional heating. As a result, they can deliver efficiency, usability and high performance at all times whilst being wind resistant and cost-effective.
Infrared Radiant Heaters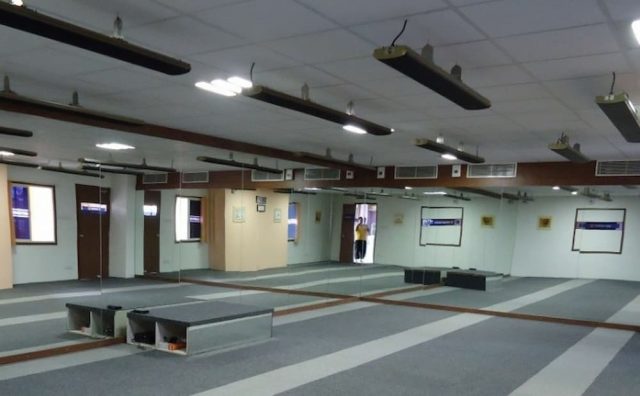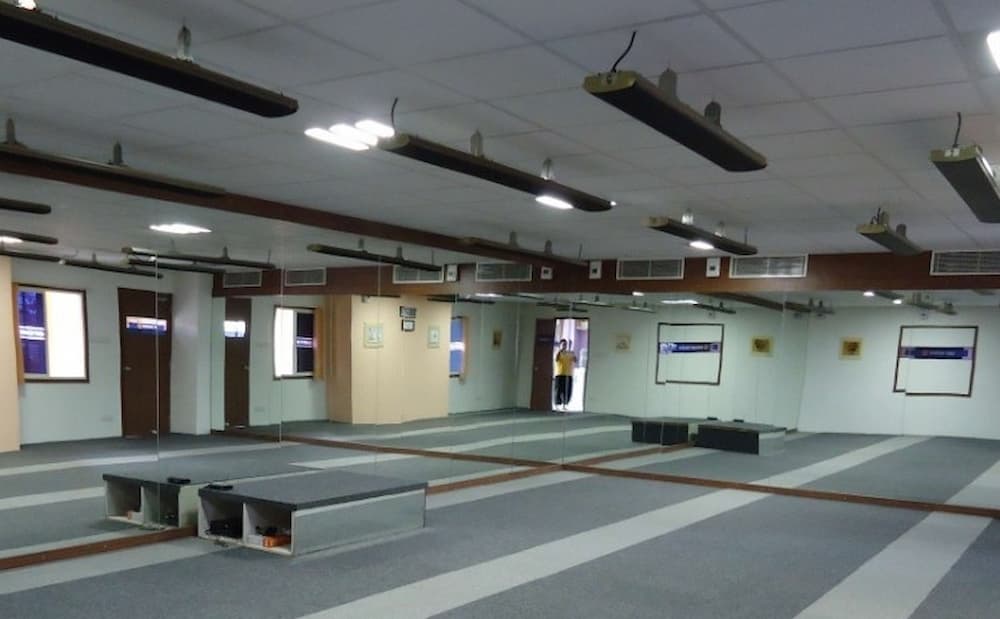 We also offer the best Infrared radiant heaters. These are adaptable to either indoor or outdoor use. In addition, these come equipped with superior safety features that let you leave them unsupervised in public areas.
These radiant heaters are great for busy commercial settings or partially outdoor events. They are eco-friendly and made from durable aluminium alloy; they will not be bothered by unpredictable weather. These radiant heaters are also some of the quietest heaters we provide. And with the antiseptic nature of infrared rays, they even sterilise the air as it passes.
Smart Fires For A Bright Future
At Smart Fire UK, we are dedicated suppliers of biofuel. We specialise in offering the most advanced Smart Fire Burners with the most intelligent and environmentally friendly designs. With our online range, you can be sure that you can buy your biofuel with the least hassle possible and at a very competitive price.
If you have any additional questions about any of our fireplaces, we are eager to assist you. Contact us today to talk with our friendly experts, and we'll help you find that perfect choice for your client.