Get Ready Now: How to Find the Perfect Fire for Your Business
admin
Most businesses are still closed or operating at a limited capacity at the moment. If you're in the same situation, now is the perfect time to find a fireplace for your business, since you'll be ready once everything opens again – staying ahead of the game pays off, since you won't be caught unaware, so start preparing for the future today.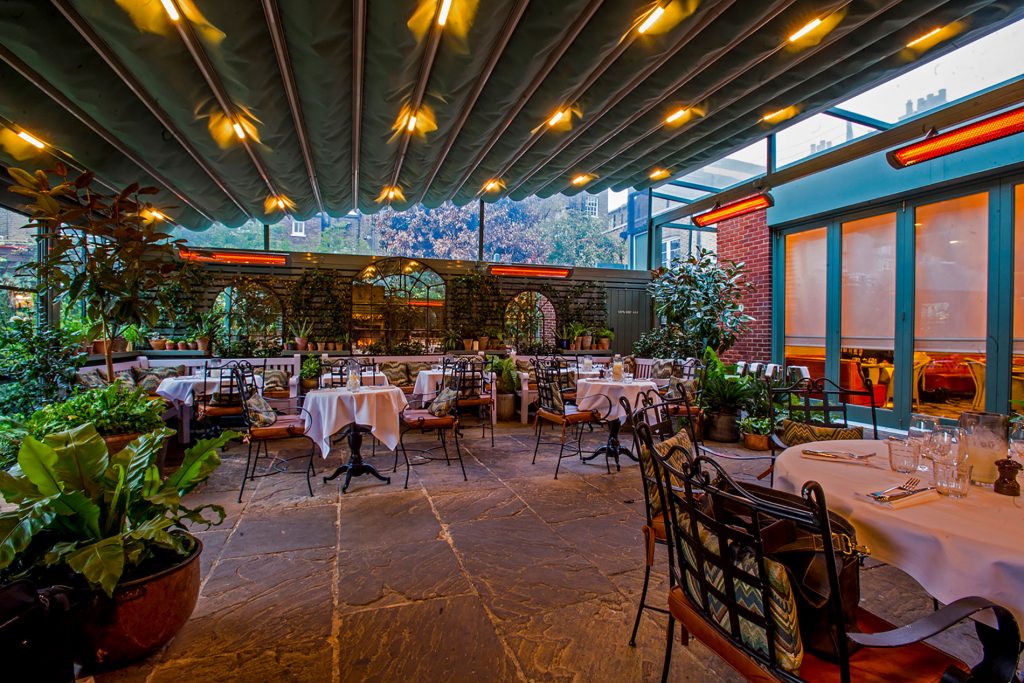 A fire can boost the value of your business, not to mention adding to the aesthetic and ambiance – and if you own a pub or a restaurant, you understand how important it is to have the right atmosphere.
So, take a look at our tips on how to choose the right fire for your business (and be ready for when things re-open).
Decide on the Type of Fuel You Want
We have bioethanol fires at Smart Fire, as well as gas and electric, so figure out which one will suit your business the best. For example, fuel availability and cost will play an important role here – this means that using electricity may be your best option if it's cost-effective for your business, while you may want to choose gas if it's cheaper.
Bio-ethanol fires tend to be environmentally-friendly, so they're a great solution if green practices are a concern in your business. All of our fires look authentic, so you don't have to worry about the quality of the flames.
If you have an outdoor space, like a beer garden or a patio, you should probably opt for Bromic heaters or infrared radiant heaters. You may also want to take our commercial patio heaters into account, since they are stylish and especially-designed for the outdoors.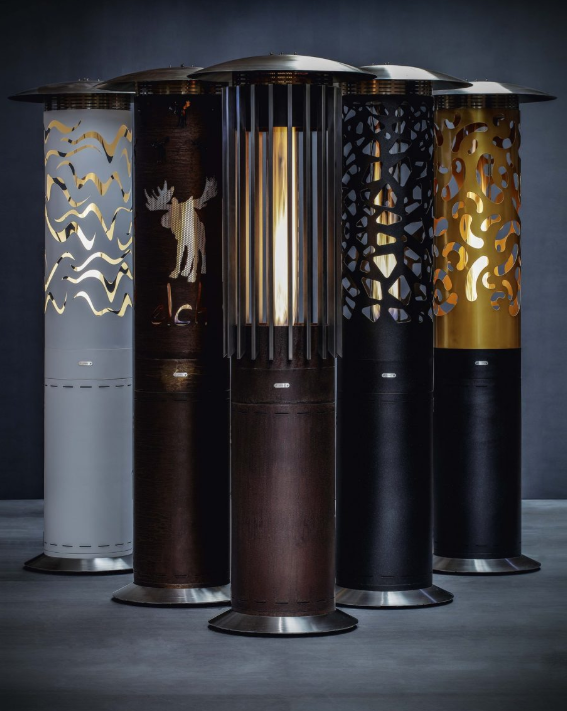 Consider the Room's Layout
A good fire will provide a central focus for a space, attracting your patrons' eyes and will help you to decide how the rest of the room should look. So, think about where you want the fire to go and how to maximise its visual appeal. Do you want it in the middle of the space to create a hub where guests can gather? Or do you prefer indoor tabletop fireplaces, which can be added to tables and create a cosy mood?
If your space has already been designed and decorated, you should take its décor and architecture into consideration before choosing a fire, since the surroundings can make a fire feel out of place or right at home. Using the décor as inspiration to find the perfect fire can help you to pick one that doesn't overpower the space or that looks too small for the room; it can also ensure that your interior design is consistent throughout your business.
Think About Style
Often, a fire dictates the décor of the room, but this isn't always true. In your commercial space, whether it's a restaurant or café, it's likely you already have the interior design down, especially if your business is up and running, just on hold due to the current circumstances.
So, if this is the case, you want to keep the style of your space in mind when choosing a fire. Our products are suitable for a variety of interiors and exteriors, from contemporary to rustic.
Our freestanding electric Vintage model is great for both rustic and minimalist décors, for instance, while the bioethanol Urban EVOPlus would look fantastic in a modern setting.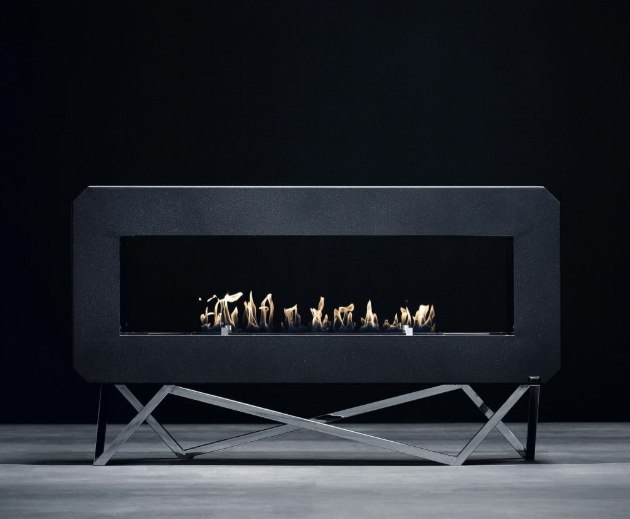 And, if you're looking for something versatile, the Bromic Tungsten Portable can be taken anywhere it's needed, so you can position it in the ways that best suit you. This heater can also be left outside in all types of weather.
A Quick Jargon Buster
To choose the best fire for your commercial space, it's also important that you understand what all the different terms mean, so we've put together a little jargon buster that may be useful when you're making your decision.
What Exactly is Bioethanol?
This fuel is an alcohol made by fermentation from carbohydrates, mainly sugars; this includes corn, sugarcane and sweet sorghum. Bioethanol fires work like gas fires and produce a clean flame without the need for vents, flues or chimneys. Their installation is incredibly easy because of this, and so is their maintenance.
Different Types of Materials
Our fires are made from several different materials, from stainless steel and lacquered steel to rusted corten steel and even newspaper sheet covered MDF, or medium-density fireboard. The use of these durable materials ensures your fire lasts for a long time is capable of withstanding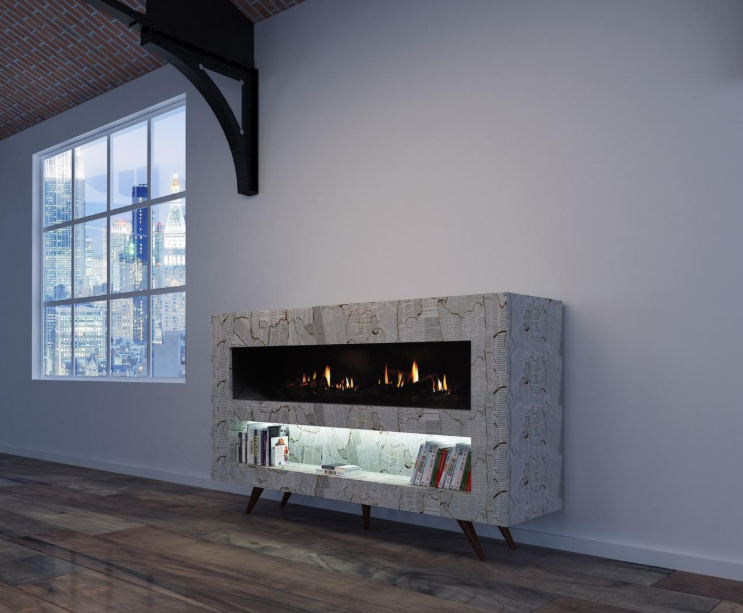 the heat from the flames.
What Are Finishings?
Surface finishings refer to the process in which the surface of the fire is changed to achieve a specific property. This can mean anything from improving the aesthetics of a product to modify the texture of its surface.
In the case of our Thales GlammFire model, for example, the black lacquered steel finishing with gold inside is a sophisticated way to alter the appearance of the fire while still ensuring its durability and resistance to corrosion. This means the appearance of the fire will remain just as beautiful as when you first purchased it.
Flame-Effect Fires
Our electric Vintage model uses a flame effect to simulate real fire through the use of LCD technology. This means you don't have to worry about purchasing fuel, as you still get beautiful flames to decorate your commercial space.
Power Output
If you're interested in an electric model, you need to be aware of its power output, which will help you to know whether it's cost-efficient for your business. The power consumption of a product, like our Igneous Infrared Heater (which has a power output of 1000W to 3200W), refers to the electrical energy per unit time.
Simply put, it's the energy the product uses over time – often an hour, so you'll see 'kW' everywhere in relation to this term. Typically, because you only pay a few pence per hour, this may be an economical fire for your business, depending on how much you plan on using it.
The tips and information in this article aim to help you make an informed decision when you're choosing a fire or heater for your business, but you can still enquire via phone and email if you want to ask us any questions on the products we stock. Talk to us on 020 7384 1677 or send us a message on sales@smartfireuk.com.