Spotlight On: Urban EVOPlus Fireplace
admin
Portuguese brand GlammFire specialises in uniquely designed fireplaces that are always the heart of the home. Driven by the will to create highly efficient fires that stand out from other products in the market, the brand has developed exclusive fires that perform exceptionally while respecting the environment.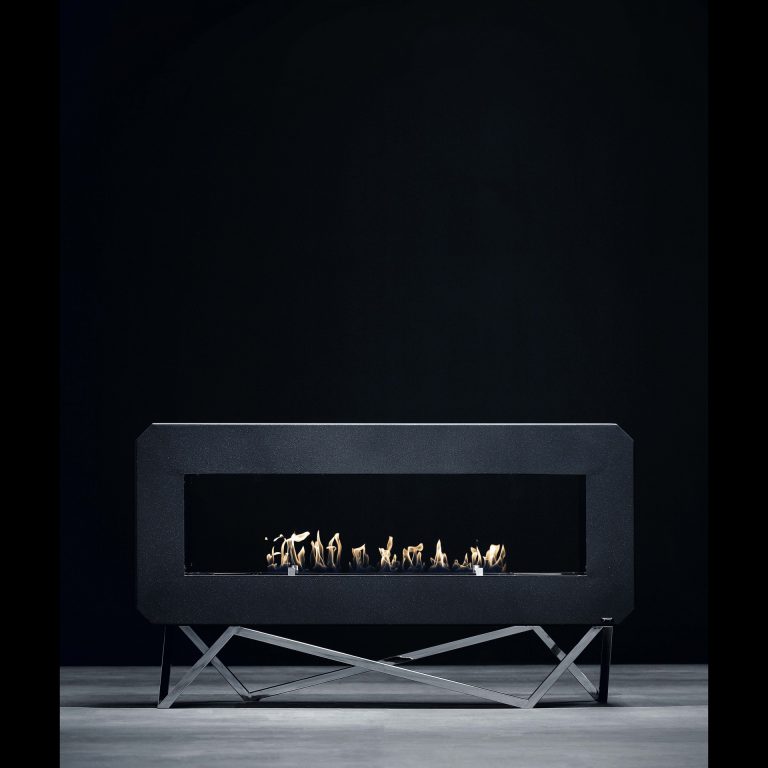 One of their fantastic ethanol fireplaces is the Urban EVOPlus model, which we're proud to stock here at Smart Fire. Below, we're taking an in-depth look into this fire, which is a gorgeous addition to any home due to its features and aesthetics.
Specifications of the GlammFire Urban EVOPlus
The Urban EVOPlus is available in a variety of materials, such as lacquered steel and polished stainless steel. The high-temperature resistant glass ensures the fire is perfectly safe and your clients never have to worry about a thing. The large 5-litre tank will allow the fire to burn for a long time without needing to be topped up – you can also buy biofuel at Smart Fire whenever you require it, which will be delivered straight to your door.
The fire has an autonomy of 5 to 6 hours; it also measures 1615mm in width, 926mm in height and has a depth of 400mm. the Urban EVOPlus weighs 135kg. The combustion fire line of this fireplace comes with black ceramic-coated brushed stainless steel, a glamorous finishing that will complement any interior décor.
Superb Quality
One of the things that make this fireplace stand apart from other bioethanol burners is its unrivalled high quality, be it in terms of materials or in the construction of the product itself. GlammFire not only know how to create products that shine but also that comply with the Quality Management and Environment System certification, obtained according to ISO 9001:2008 and ISO 14001:2004 norms.
These ensure the fire's high-quality standards, from development to manufacturing, as well as its environmental commitment. The Urban EVOPlus has been designed to withstand the test of time as well; its durable, reliable and sophisticated materials will allow your clients to enjoy the fireplace's benefits for years to come.
A Portable Fire to Move Everywhere
Portability is a great feature to have in a fireplace – it means your clients can move the fire and take it everywhere with them in the house, whether they wish to create a focal point, entertain guests in the garden or throw a party. The dimensions of the Urban EVOPlus mean the model requires a minimum area of 29 square metres. This allows it to be placed virtually anywhere, be it the bedroom or the living room, so your clients will have no problem taking full advantage of the fireplace.
Convenience at Your Fingertips
Another great feature of this fire is its remote-control capabilities, which offer unparalleled convenience and luxury. So your clients can simply kick back, relax and enjoy the ability to 'set and forget', the Urban EVOPlus comes with safety sensors seamlessly integrated into the chassis. This smart feature makes this remote control bioethanol fireplace a unique product that GlammFire enthusiasts will appreciate no matter what.
Safety Matters
We understand that your clients will want the assurance that they're not only buying quality, but also safety, which is why we only offer bioethanol fireplaces that meet these standards. GlammFire has developed a rigorous set of methods and tests designed to assess the features and capabilities of each product – and to test for safety, performance and ecology.
Just like our other fires, the Urban EVOPlus come equipped with a range of safety sensors which monitor temperature, flame direction and fuel levels. Additionally, the safety CO2 sensors embedded in our remote-control fireplaces will turn them off if activated.
Beautiful Design and Functionality
We couldn't talk about the Urban EVOPlus without mentioning its beautiful aesthetic. The exclusively urban and contemporary design adds a further layer of sophistication that allows the fireplace to stand out no matter where it is placed. Design meets performance with the Urban EVOPlus, which has been manufactured only from the highest-quality materials. Its attractive lines are both modern and timeless, elegant and cosy – this dichotomy will transform your client's home into a more refined version of itself.
A Piece of Furniture for the Home
It's fair to say that the GlammFire Urban EVOPlus model is more than just a fire. Just like other GlammFire fireplaces, this product is also a perfect piece of furniture for your client's home, as its design easily makes it part of the décor – and its portability allows it to be moved around according to your clients' preferences. Capable of creating an atmosphere that is, simultaneously, inviting, warm and stylish, this GlammFire fireplace is an unmissable addition to any contemporary home.
At Smart Fire, we have an extensive range of bioethanol fireplaces at your disposal, such as the popular Urban EVOPlus. We also offer a vast selection of gas fireplaces and freestanding electric fireplaces, which will complement any décor and elevate any modern space to new heights.