How Innovations in Fireplaces are Changing Home Design
admin
People value spaces with fireplaces and, due to the latest technological advances, fires are easier to install, use and maintain than ever before, so more homeowners are seeking to add them to their décor.
Fireplaces have also changed a lot throughout the years, and it's fair to say that these changes have had a profound effect on home design too.
But how exactly are fireplaces influencing home design?
Several Design Options
A fireplace is a great focal point for any room, so it's natural to use it as a starting point for the décor. The many different fireplace options available mean endless design possibilities, from a sleek, contemporary style to a more traditional design.
Linear fires also changed the way we look at the fireplace and opened up the door to innovative interior design – for example, fires can be installed within walls, whether near the floor or even at eye level, creating a modern aesthetic that immediately transforms the space.
There are elegant heaters that double as decorative elements as well, such as the Tile-Hyperion model, which is available in several shapes and colours. This heater is perfect for an outdoor area (be it a home or a commercial patio) and can be easily moved around as needed.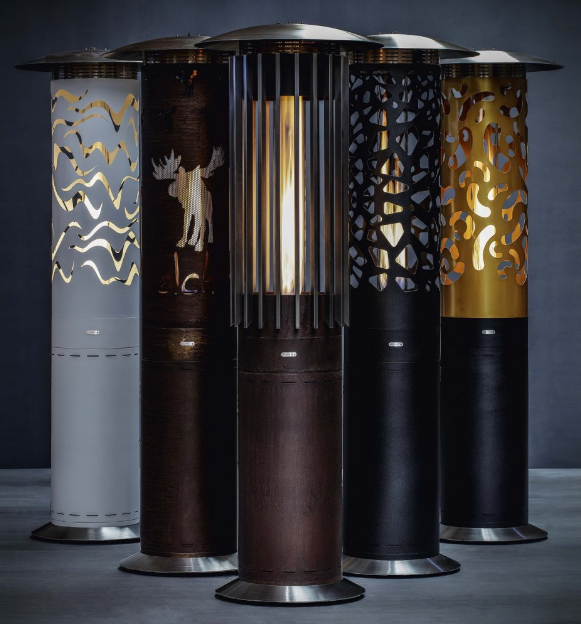 With this vast array of style options, homeowners can have the décor they always wanted, from a minimalist space with clean lines to a Victorian-inspired look.
They can also have unique fireplaces that help create a bold décor, such as the Crystal EVOPlus. This fire is visually remarkable and can be made from rusted corten steel or lacquered steel, which further helps create an interior design that is truly one of a kind.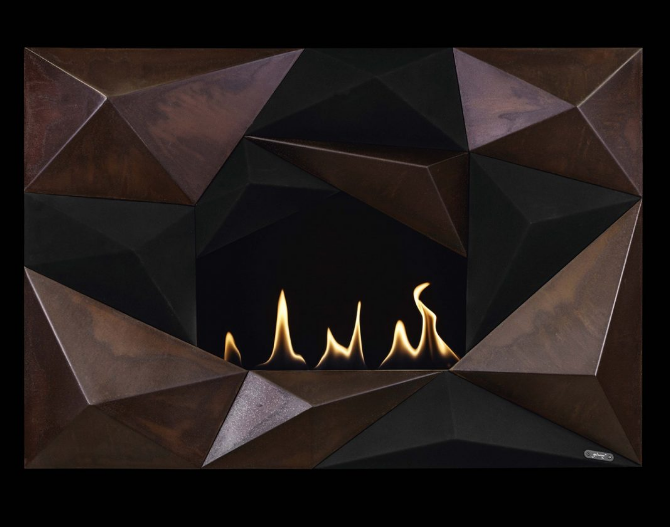 It's also worth mentioning that modern fires can set a beautiful atmosphere. They help to create a cosy, glowing décor that remains inviting all year round, but most especially in the colder months.
Fires can also create a modern, even futuristic aesthetic. Take a look at the Thales, for example. This model is the world's first suspended fireplace, inspired by the circle and revealing the beauty of the flames within with its unique design. A bold fire for a striking décor.

No Need for a Chimney
Fireplaces are no longer just firewood. You can easily have gas and bioethanol fires that provide warmth and create a stunning aesthetic. Biofuel fires, for instance, have the added benefit of not needing a chimney.
The Urban EVOPlus is a great example of this. The flames are contained within high-temperature resistant glass and, because the fire uses liquid bioethanol as fuel (which releases only a very small amount of CO2), there is no need for a chimney.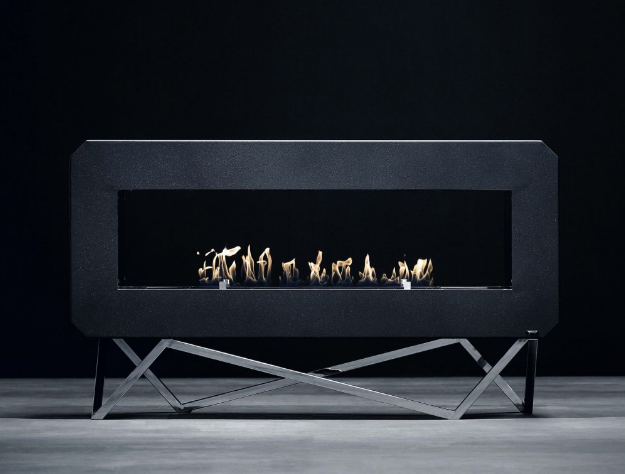 This has allowed the fires to be installed virtually anywhere. As an interior designer, architect or project manager, for example, you don't have to worry about having to find the ideal spot for plumbing or a flue, since you don't have to plan the interior design around obstacles.
Bioethanol fireplaces are sustainable, safe, stylish and easy to maintain, so an increasing number of people are looking to have them installed in their property, be it indoors or outdoors.
Portable Fires
The inception of portable fireplaces has allowed interior design to flourish. Fireplaces are no longer confined to the living room and can, instead, be moved to the garden, the bedroom, the kitchen and even the bathroom. This flexibility is great for interior design, because it means you are free to create a specific décor without having to use the fire as a focal point.
This portability is also great from a user point of view. The fire can be moved outdoors when entertaining guests or to the bathroom for a homemade spa or zen space. And, because the fires are so stylish, they will look great no matter where they are.
This is true of our indoor tabletop fireplaces, as they can be placed on any surface and moved at will.

Ability to Control the Flame
Being able to change the flame and the heat output of a fire means that homeowners have a great deal of control over the fireplace and can even place it under artwork or the TV without fear of damaging anything. This is also cost-efficient, since the flames can be adjusted at will.
In addition, when it comes to freestanding electric fires, for example, not only are properties benefiting from an elegant fire with realistic flames, but people can also choose whether to have the heat on or just the flames.
Additionally, at Smart Fire, you can find a freestanding fire that is a blend of revivalist design and LCD technology. The Vintage model is sophisticated and perfect for both a modern interior design and a more traditional one. Likewise, you can easily add this model to a house or a flat, as the Vintage is versatile and capable of being placed anywhere.

Sturdy Materials
Fireplaces are sturdy and durable, lasting for a long time and adding value to the space and the home. Modern fires are made from materials that can not only withstand the test of time, but which are also resistant to weather conditions.
This has allowed interior (and exterior) design to change. Fireplaces can now be placed or installed outdoors in the garden, patio or gazebo, as they can handle wind, rain and cold temperatures.
The Zarzuela fireplace, for example, is made from cement, lacquered carbon steel and stainless steel, so you can be confident that it will withstand even the most adverse conditions. So, if the home is in a place with a lot of rain and wind, you can still install the fire in the garden or any other outdoor space with absolute confidence.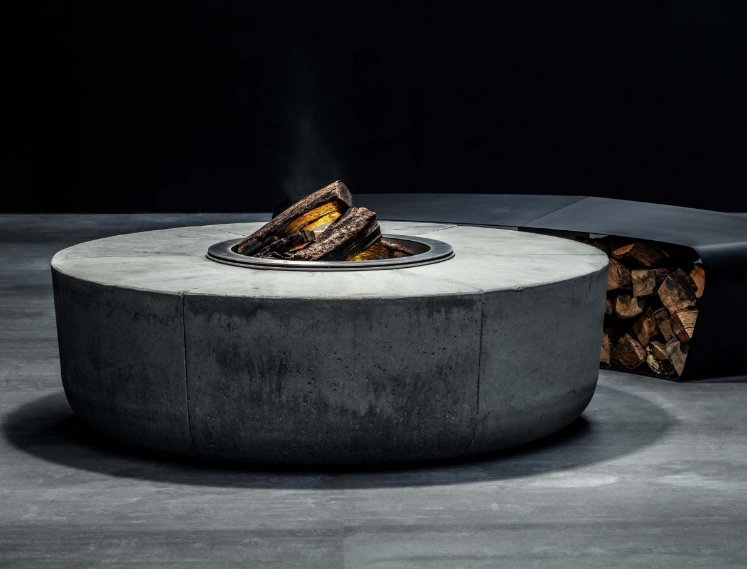 Fireplace design and technology have changed a lot in the past few years. These innovations also influence modern home design, allowing for a greater degree of creativity and freedom.
Don't hesitate to get in touch with us if you'd like to learn more about our fires and how they make great additions to any property, be it a flat or a house. Our friendly team will be happy to help.