Why Outside Space Is More Important Than Ever
admin
With all that has happened in 2020 and which continues to go on now, businesses have had to be extremely flexible. The ongoing COVID-19 pandemic has impacted companies across all sectors and forced many to adapt to survive. It has also seen organisations in multiple sectors have to reimagine how they use the space available to them. This has seen lots of restaurants, pubs, cafes and bars make more use of their outside space than ever before.
COVID-19 rules and restrictions on indoor gatherings mean that any company with outside space really has an edge over others right now. If you can make the most of yours, then it can be a great help in making it through the current situation. But just how has outside space come into its own this year?
It Helps Families Get Together
Of course, the current situation has made outside space even more important than ever before, as it has allowed families to meet up. As outlined by the Government, outside spaces are often better for this type of activity, as there is usually more space to meet in. Being outside also means that families are all in the fresh air which can play a part in keeping people safe. In a business sense, many families will therefore look for a pub or café which has outdoor space to meet in.
There's no denying that businesses who have well designed and utilised outdoor areas are benefitting, as mixing inside is not always allowed or practical now for many UK families. Outside space has suddenly become a necessity for many businesses, even in the winter months, as more and more families are opting for establishments with open spaces they can safely enjoy a meal together in.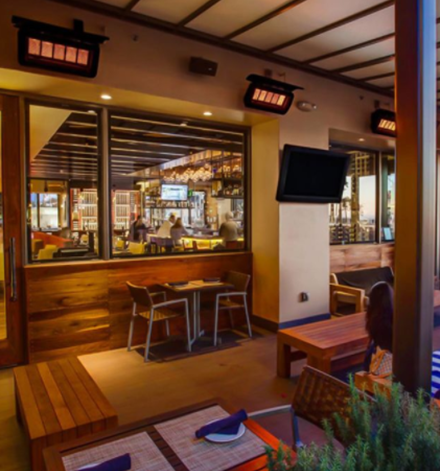 Ensures Businesses Can Continue To Serve People
Another reason outdoor space is more crucial than ever before is how it enables businesses to offer a close to normal service. This is most commonly seen in how businesses use outside space on their premises now to trade or serve customers. One good example of this is a very small cafe which may not be able to offer indoor seating as usual in a COVID safe way, but by making the most of any outside space they have for seating, they can continue to offer their usual service to customers.
In a similar way, a pub which may have been forced to close its doors due to Tier 3 restrictions may use the outside space it has to offer a takeaway or drive-through service to customers. Both examples show how businesses can make the most of outside space now to avoid closing altogether or facing extreme disruption to its usual operations.
Helps Businesses To Increase Capacity
Next to enabling businesses to simply carry on trading, outside space is now important for the extra capacity it delivers. One common complaint for businesses around COVID measures were how social distancing rules reduced their capacity. With companies in sectors like hospitality relying on full capacity to make money, this was a difficult issue to address.
Outside areas are the perfect answer as they allow businesses to add more capacity to their existing space. Of course, as it is outside and can be done in a safe way, it also keeps them within COVID guidelines. This now sees many pubs or bars utilising previously forgotten outside space to increase their overall capacity.
Décor Is Key
Whether you are a restaurant owner looking to increase capacity or a pub helping families to meet up, your outside space is more valuable than ever. You will only get the most from it if you set it up in the right way. Of course, the first thing any business should do is follow the latest tiered COVID guidelines in their area. When this is done, you can think about making the space more inviting to spend time in. This will help people enjoy being in it and more likely to use it.
Installing the likes of Bromic heaters at your premises is a great example of making your outdoor space more appealing to customers, as they don't only boast fantastic aesthetics but they also heat up the space efficiently.
Heaters are extremely handy for making outdoor areas usable all-year-round, as they can make even the most unbearably cold spaces more pleasant to be in and keep people on the premises, spending money for longer. You could also think about decorating your outside space to make it more attractive and invest in stylish seating for people to use.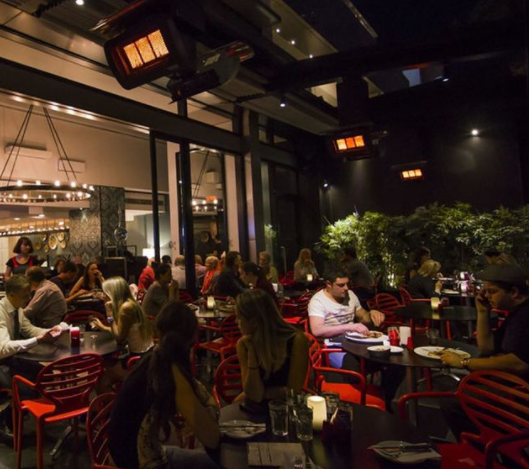 Order Bromic Heaters With Smart Fire UK Ltd

Not only do the heaters in the Bromic range look great but they produce plenty of heat safely to warm up your space up for your customers to enjoy. Order online with Smart Fire UK today or get in touch at sales@smartfireUK.com for more details. If you need top-quality biofuel fires, we are the people to order with.