How To Use A Patio Heater Safely
admin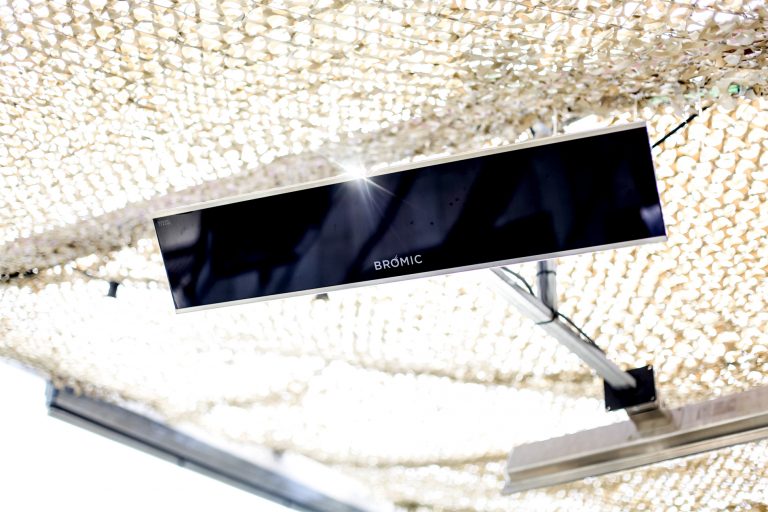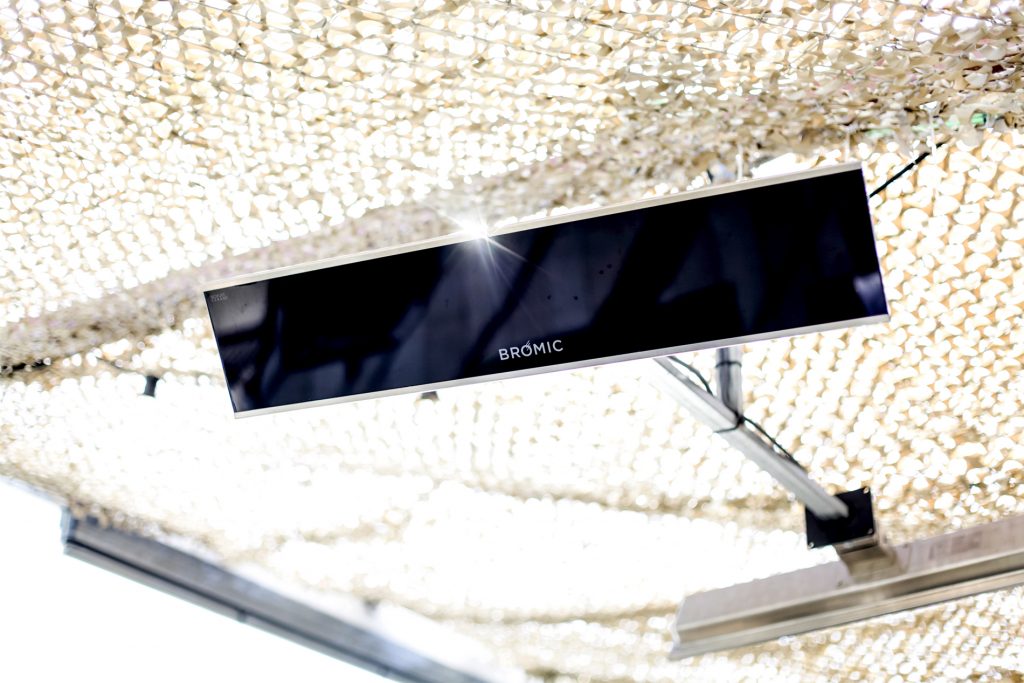 Outdoor dining has risen in popularity since the pandemic. But with the weather not often on our side in Britain, most of us are layering up to enjoy our food and drinks outside. Here at Smart Fire, we want you to make the most of the great outdoors and get back to socialising with loved ones (without the hassle of your hat, scarf and gloves). This is why we provide some of the best quality commercial outdoor gas and electric heaters for use in your bars, restaurants and any other outdoor spaces that may need an extra hug of warmth. 
Before you set up your heaters, understanding the potential safety risks for yourself and your guests is vital. To help you out, we have compiled a list of our top 5 tips on how to use your patio heater safely.  
1. Do Not Leave Unattended
If your guests have left the outdoor area, then you must turn off all patio heaters as they cannot be left unattended. Much like the guests themselves, you must be watching to see if they need any assistance, so a careful eye is key. Don't forget – this isn't the responsibility of your diners, it's part of the service you provide to ensure they have a comfortable and enjoyable experience. This is made easy with our extensive range of Bromic Gas Heaters as multiple units can be controlled from one location. As soon as the final guests leave for the night, all heaters can be turned off at once with the smart system controls, ensuring no heater is forgotten about. 
2. Free The Area of Obstructions
Patio heaters can quickly become a fire hazard if they are positioned too closely to certain materials such as gazebo walls, artificial grass and propane tanks filled with lighter fluid. We recommend a minimum distance of three feet between your patio heaters and any combustibles to ensure maximum safety. In a commercial setting, this includes making sure all guests are made aware of this and know not to sit too closely or to put any bags and coats touching the heaters. 
This is particularly important if your patio heater of choice is portable – as guests may be tempted to move them closer when the night draws in. 

3. Weather Protection
Whilst the job of a patio heater is to protect us from the elements by providing a cozy outdoor experience, it's important to keep in mind that their safety lessens in extreme weather conditions. Most of our commercial outdoor electric heaters come with wall-mounting brackets, so the fear of wind pushing over the heaters is eliminated. Additionally, our commercial outdoor gas heaters come with effective operation in winds of up to 12 K/h so you can relax knowing your guests are comfortable, warm, and most importantly safe.  
4. Keep Away from Children
Although our Bromic Heaters come in an eye-catching range of elegantly mesmerising designs, you must make sure that they don't catch the eyes of children. 
Please remember that nobody under the age of 15 should be using the patio heaters whether this be moving them around or even switching them on or off. As a general rule, commercial heaters should only be used by staff members so this should usually be the case anyway.  
Smart Fire recommends that fire-safety rules are printed and placed in areas where your patio heaters will be, as well as all staff members being regularly fire-safety trained. This is so that in the small chance of a fire, you and your guests are aware of the correct procedures to take.  
5. Keep On Top of Cleaning
Cleaning your patio heater is essential. With the most slick and modern designs on the market, why wouldn't you want to show them off and keep them in tip-top condition? Before cleaning, ensure that the heater is turned off. Once it has cooled down completely, use a non-abrasive scouring pad to gently scrub the exterior and interior of the emitter. Our Bromic Heaters come with a ceramic burner, which you should avoid getting wet. It's important to note that no cleaning chemicals should be used on your patio heater due to them being extremely flammable.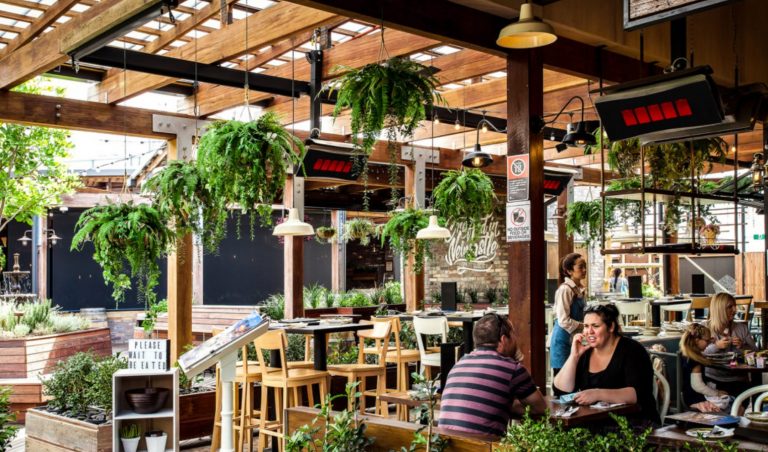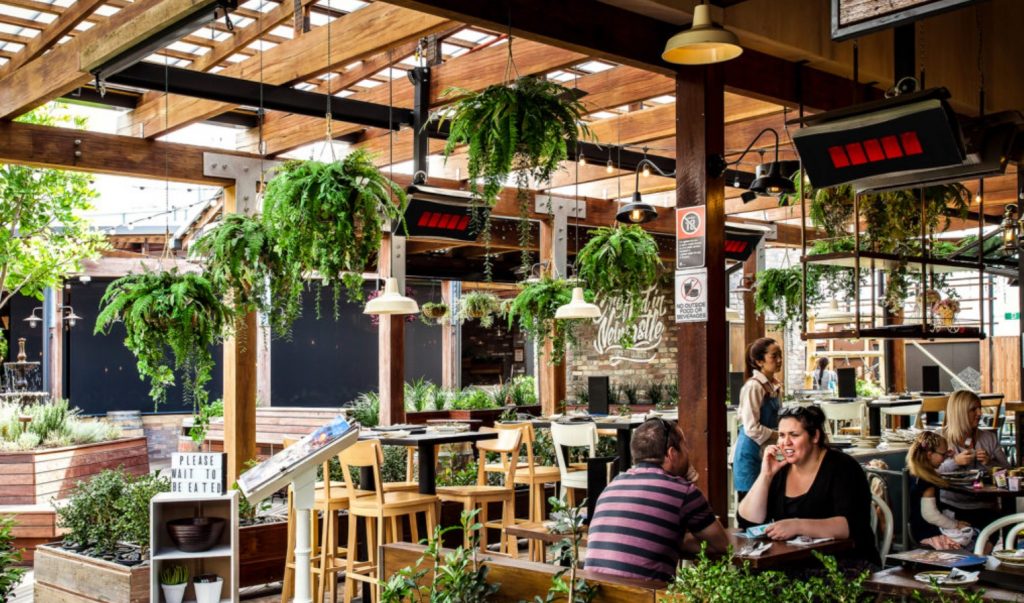 We at Smart Fire hope that this has shed a light on the potential fire-safety risks that come with setting up and maintaining your commercial patio heaters. Everything listed is easy to stay on top of so don't worry if you're busy serving guests and putting smiles on their faces – there's always going to be time to ensure the safety of everyone at your establishment. 
Whether your chosen heater is powered by gas or electric, we want the best for you and your guests, always. This is why we provide only the highest quality commercial patio heaters available on the market. To find out more about our stunning range of Bromic Heaters, Neverdark or Smart Fire heaters click here and as always, please get in touch if you have any questions or concerns.