Enhance Outdoor Spaces with a Fire Pit
admin
If you own a bar or restaurant, you likely want to take advantage of the warmer, summer months by opening up your outdoor space for patrons. However, the evening and nighttime can still be chilly in the UK, even at the hottest time of year. So if you want to keep your outdoor space up and running all year long, you might be considering a heater or fire pit to keep patrons comfortable well into the night.
Fire pits are an ideal way to keep people warm and enhance the space altogether, thanks to their truly unique, beautiful look. Here are all the reasons a fire pit can improve your outdoor space.
Create a Cosy Atmosphere
Any heater can be a great way to ensure your outdoor space stays open, but only a fire pit can enhance the overall atmosphere of your outdoor space. There is something about flickering flames (even fake ones) that adds a touch of cosy comfort to a space. A fire pit can create an eye-catching focal point in your beer garden or outdoor restaurant space that provides an irresistibly ambient glow for those cosy evenings outdoors.
Provide Light
Heat is one thing, but your fire pit will also provide a lot of light to your outdoor space as it starts to get dark. While electric lights are functional, a fire pit sets the perfect tone for an evening out and helps light up your venue. You get plenty of heat and light from your fire pit, giving you the best of both worlds.
Stay Open All Year Round
You no doubt want to keep as much of your venue open as possible for the entire year. When the cold weather kicks in, it's not always practical to open your outdoor seating space, limiting yourself to your indoor seating. But with a fire pit, you can keep operating regardless of the temperature, taking advantage of all that outdoor space irrespective of the time of day or time of year.
This has become especially important in the wake of COVID-19. With many venues limited to just outdoor seating during certain times over the last year, there has never been a more important time to enhance your available outdoor space so you can get as many patrons as possible.
Social Hotspot
Great outdoor spaces can be a big talking point. People just love sitting outside for a social gathering, so if your venue has a comfortable space with the beauty and calming effect of a fire pit, it will draw more people to your venue. A fire pit can be a real draw to patrons looking for somewhere to spend an evening drinking and eating with friends.
Increase Capacity
The more space you have to serve people, the better that is financially for your business. When you take advantage of your outdoor space, you increase the capacity of your bar or restaurant. A fire pit allows you to stay open later into the year as winter kicks in and later into the night as temperatures plummet. You can stay open longer and serve more people, enhancing your overall profit margins.
Enhance Décor
Fire pits have a wealth of practical benefits, but they also look incredibly stunning. While any freestanding electric fireplaces can provide heat and allow you to use your outdoor space, only a fire pit has that rustic aesthetic and beauty that will enhance your overall outdoor décor. They come in a vast range of designs and styles that can suit virtually any space. So if you're looking for a heating solution that functions well and looks great, a fire pit can be the perfect choice for you and your business.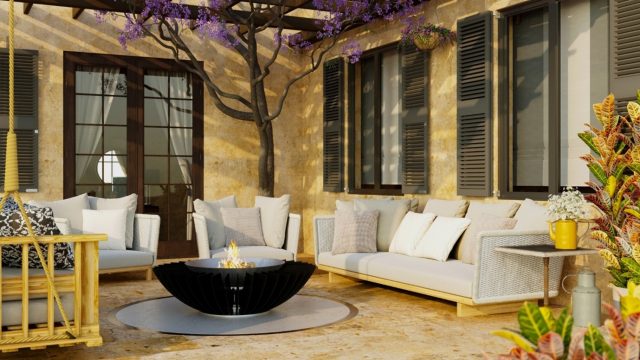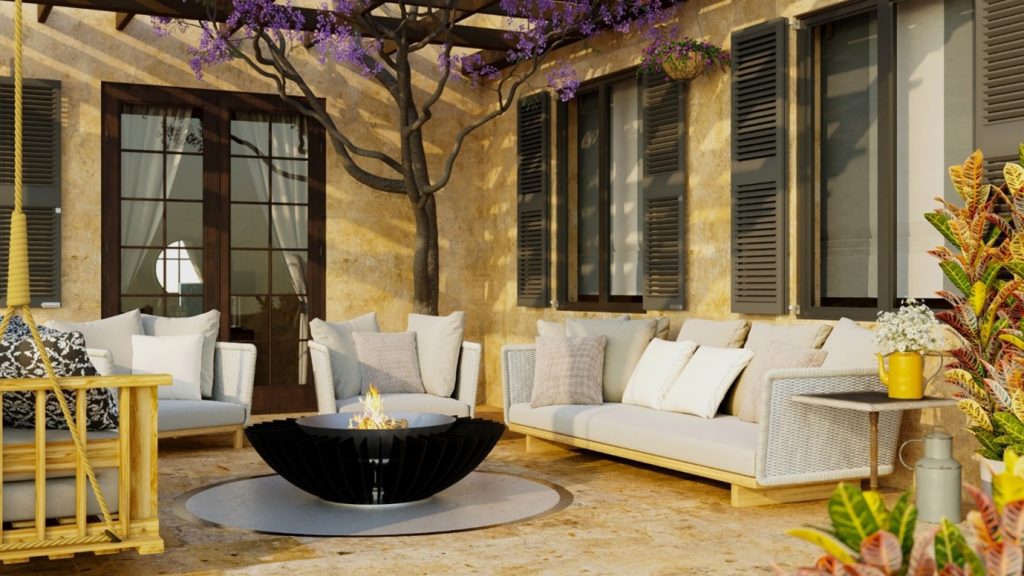 Bioethanol fire pits are an incredibly safe way to enjoy all the joys of a fire without the dangers of real flames or the inconvenience of maintaining and cleaning it after each use. They are convenient to use with just the touch of a button, environmentally friendly and entirely safe.
If you're looking for an outdoor bioethanol fire pit for your commercial space, look no further than Smart Fire. We have a vast range of models to choose from, perfect for both commercial and domestic settings. Contact us today to learn more.