Top Inspiring Interior Design Trends for 2019
admin
New year, new décor. Interior design is ever-changing, and the New Year is the perfect opportunity to reboot and freshen up a home's tired interior design with brand-new amazing trends. Instead of getting a new bedroom or living room – or refurbishing the whole house – there are other ways to update and transform these spaces with beautiful new trends.
So, here's a look at some of the most popular rising trends in interior design that homeowners can expect in 2019, including some favourites that are making a comeback.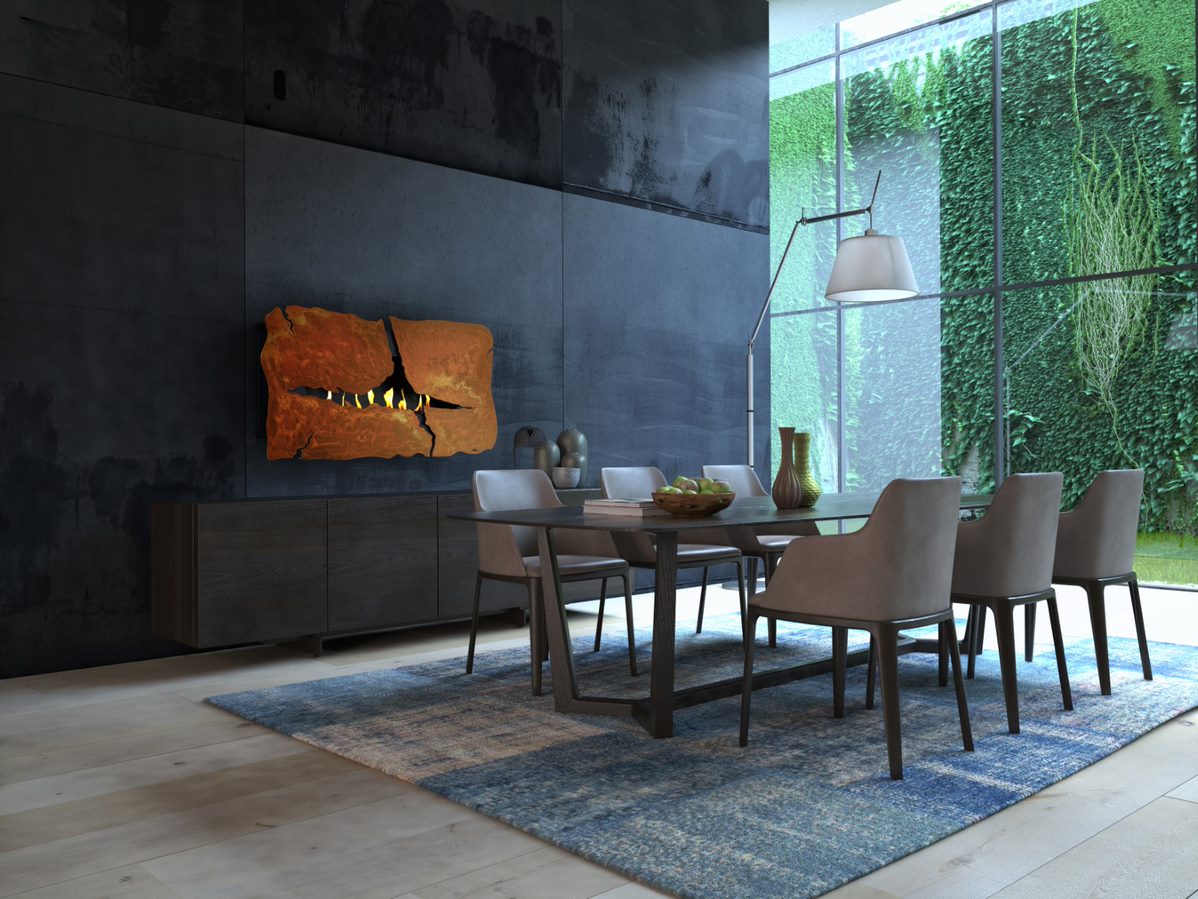 Moody Blues
For many, blue is the new grey. Once considered a bold shade that not everyone had the courage to incorporate into their homes – or simply used as an accent hue – blue is now almost like a neutral colour. This beautiful colour doesn't have to make a statement; on the contrary, you can pick a shade to use as the background colour, given that it blends seamlessly with metal finishes and nature accents.
Blast to the Past
The neutral Scandi look is still popular but stronger colours are warming their way into the home all over the country with the 70s making a strong comeback. The retro feel can be achieved with oranges, yellows, rusty reds and, of course, the gorgeous Dulux Colour of the Year 2019, Spiced Honey, a versatile hue that can help you to create a variety of looks.
You don't want to forget about the terrazzo motif either. The beautiful confetti-like pattern will give your clients a burst of nostalgia and, best of all, the ability to accent any décor and take it to the next level.
From soothing to vibrant, contemporary or sophisticated, a 70s-inspired interior design can completely transform a space and freshen up a home.
Handmade Pieces
Eco-friendly furniture, fabrics or decorations are still going strong. With an increasingly environmentally-conscious society, it's not surprising that many homeowners want to extend their personal values to their homes as well. Instead of opting for mass-produced furnishings, many want quality, handmade pieces to decorate their home.
From chunky knits and repurposed leftover materials to hand-thrown pottery and hand-dyed fabrics, you'll be spoilt for choice with 2019 selections. The added bonus of using such pieces is, of course, a more natural décor, which never goes out of style.
Minimalism and Maximalism
The minimalist trend never seems to decrease in popularity either. Many people still consider less to be more, as clutter-free aesthetics help to create a sense of openness throughout the home. Be it a minimalist kitchen with less storage space to minimalist lighting and neutral-coloured furnishings with straight, clean lines, we believe this trend will not fade away any time soon.
However, there's another trend that is quickly becoming a favourite for 2019 as well. Maximalism moves away from the simplicity of minimalism and focuses on bright colours, a variety of patterns, rich textures and spaces that blend in several different design styles.
Metal Accents
Brass and gold will play a huge role in 2019 design choices. Adding metal highlights around the home, from the kitchen to the living room, will add an unparalleled touch of elegance and sophistication. Consider adding brass taps to a minimalist bathroom or combine gold pieces with either handmade or high-end furniture – the result will be a chic, innovative and fresh look.

Hygge
Will hygge ever go out of style? We don't believe so. After all, there's a reason why this aesthetic has been a major trend for a few years now; we all need a cosy retreat to unwind after a long day or to relax while rain is pouring outside. Hygge emphasises cosiness and creates a space that will make you feel good.
More than just a style, hygge is also a way of life – like the simple pleasure of curling up under a blanket by the fire while reading your favourite book. To help your client to incorporate the serenity of hygge into their lives, why not take advantage of natural light or contrast soft blankets with wooden furniture?
Statement Ceilings
Instead of focusing on accent walls, choose instead to accent the ceiling by painting it the same colour as the walls, adding bright patterns, creating wallpaper marvels or adding the over-elaborate look of the roaring 20s. There are no limits to what you can accomplish, and the space can appear larger, brighter and, of course, unique.
Fireplaces
A fire is the perfect finishing touch to any interior design. The cosiness of a fireplace can match any style, be it your hygge-inspired look, a retro décor or an ultra-modern home with clean lines and minimalist aesthetic.
Bioethanol fires reign when it comes to modern décor, and the interior design of 2019 can benefit greatly from them. They add warmth and elegance to the space and will always look spectacular, even as the years go by.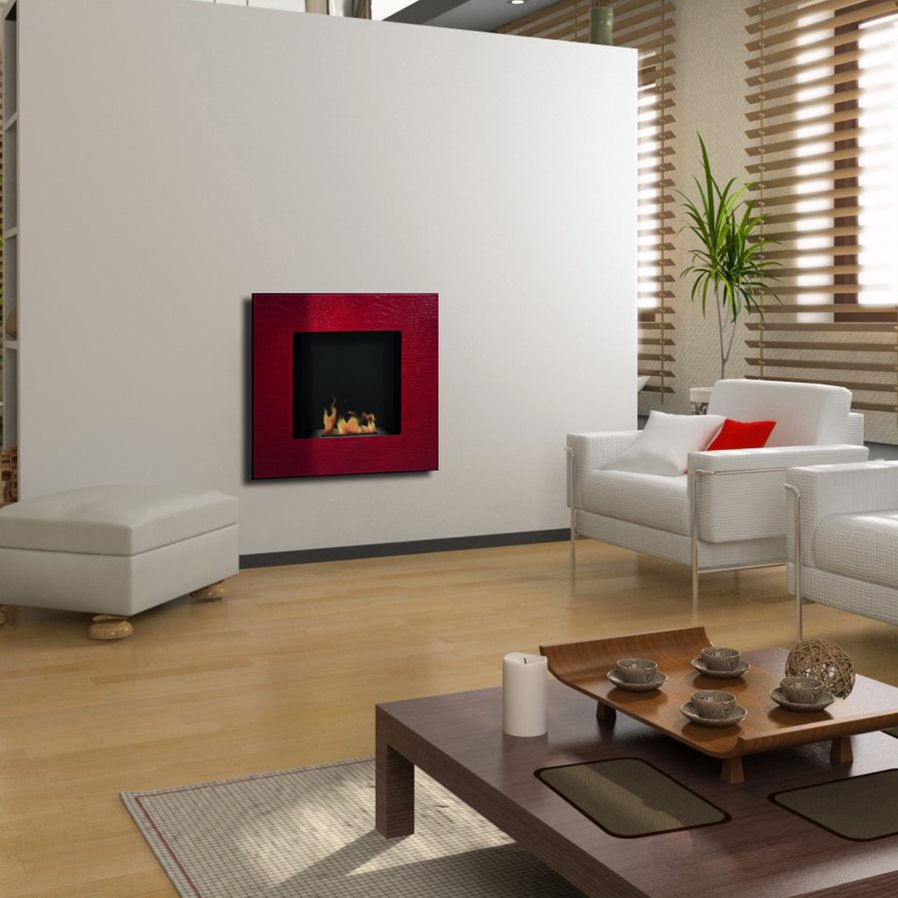 One of the best things about the new year is that it offers you and your clients the opportunity to reboot. Leave 2018's trends behind and embrace the beautiful upcoming trends of 2019 – and don't forget to pop into our showroom to see for yourself how a fireplace can enhance the interior design and style of your choice.