Why Bioethanol Burners are the Perfect Solution
admin
With the days steadily growing shorter and colder, it's time to start bracing ourselves for another winter, which means contemplating (or worrying about) heating requirements and costs. One of the biggest obstacles interior designers face is navigating the refurbishment of older buildings that most likely have several long-defunct features, from unused gas lines or electrical wiring to walled-up fireplaces.
However, with the colder months imminently approaching, there's no getting around the consideration of heating features in interior design planning.  Fortunately, with continued advancements in fireplace technology there are numerous advantages to recommending bioethanol burners to clients.  In fact, as we explore in this blog, implementing this revolutionary heating technology into your interior design planning can be a win-win for both you and your clients.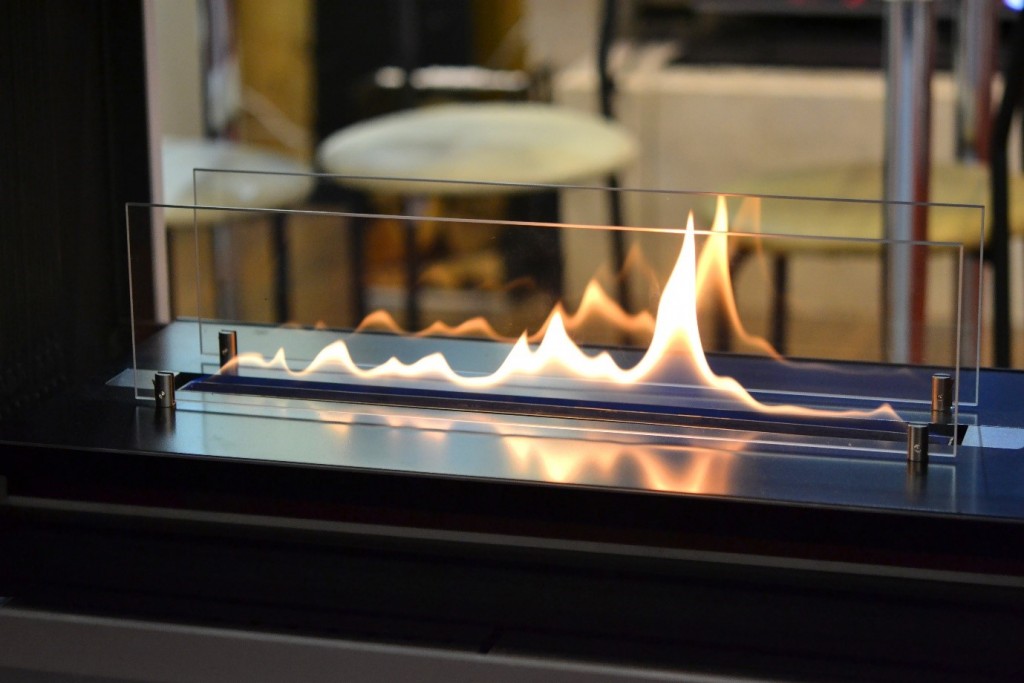 No Flue, Chimney or Electricity Required
Regardless of whether your designing the interior layout for a newly refurbished older building with walled-up fireplaces or a new-build with no actual fireplaces, bioethanol burners are ideal from both a practical and aesthetic point of view. Practically speaking, bioethanol burners require next to no installation and can be placed literally anywhere in the home, without regard for ventilation or electrical outlets, since none is required.  This can be a lot less headache when you have to consider all other aspects of the layout, furnishings and décor of a living space.  Aesthetically, bioethanol burners come in a wide range of designs, from traditional-looking fireplaces that can seamless blend into more old-fashioned design motifs to modern fire features which can double as the focal point / art installation of a room.
Smokeless, Allergen-Free and Eco-Friendly
Since bioethanol fuel burns so efficiently, it produces no smoke, soot or ash. In fact, it burns so cleanly, the only by-products are heat, water vapour and minimal CO2 emissions. In addition to being smokeless, bioethanol fires are also odourless. No smoke, no smell and no mess mean no allergens! This also means that bioethanol burners are environmentally friendly. In fact, they are ideal for being used in older refurbished buildings in smoke-controlled zones like London. In addition to being a clean-burning, non-toxic fuel, bioethanol can be easily produced from a wide variety of vegetable matter, making it a renewable and sustainable fuel source and an eco-friendly alternative to traditional heating fuels.  In addition to this, bioethanol fires are safe and easy to use.
Surprisingly Efficient & Cost-Effective Heating
While ethanol fireplaces do produce a substantial amount of heat, it's important to remember that they are not intended to be used as the primary heat source in a home.  However, they can offer a very nice supplement to existing heating facilities. With heat outputs around 2.5 – 3.5 kW, most models can produce enough heat to sufficiently heat a room size of between 20-50 sq. metres (a fairly large space) during the winter months. While heat output and fuel usage can vary depending on the size and model of burner used, these factors are chiefly determined by the flame size selected, which can be easily adjusted on most models.  While yielding more warmth, a higher flame setting also uses up fuel more quickly.
Once ignited, a bioethanol fire will usually take anywhere from 15-30 minutes to heat up a room of 30-50 sq. metres. With a full reservoir of bioethanol fuel, most fireplaces can burn for up to a minimum of five hours before needing to be refilled.   However, as mentioned above, fuel usage and cost-effectiveness of bioethanol burners depend on the amount and duration of heat output expected.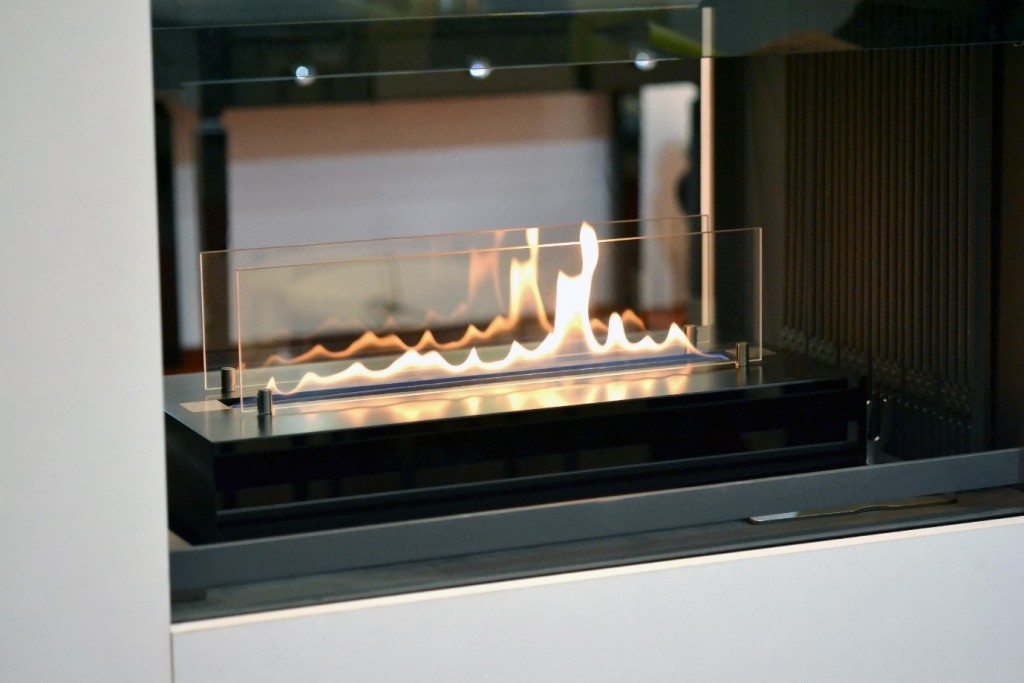 From an interior design perspective, bioethanol burners are great to work with because of their versatility.  Not only do they come in a multitude of sizes, designs and styles, but they can be placed literally anywhere in a home, without the need for considering ventilation, gas or electrical outlets. While practical enough to efficiently and cost-effectively heat most rooms, bioethanol fireplaces are also stylish enough to suit any interior design theme, either as a wall accessory or as the centrepiece of a room. If you find yourself stuck on the practical aspects – such as heating requirements – of a client's interior design plan, it's worth considering the implementation of bioethanol fires.
Contact Smart Fire today for more information on the type of eco fireplace that would be best suited for your next interior design project.