The Different Types of Fires Available from GlammFire
admin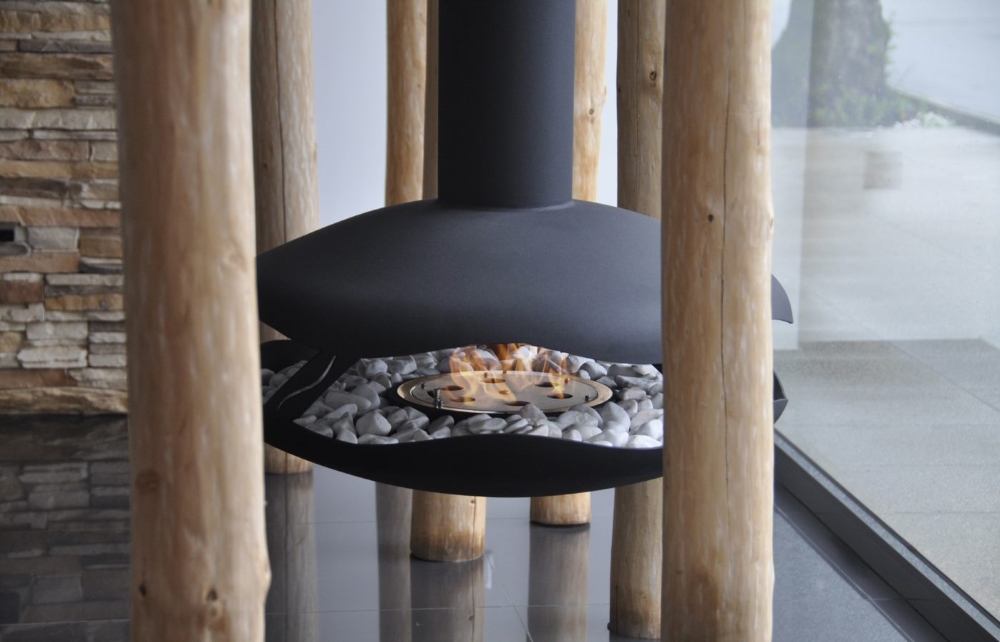 GlammFire products are incredibly varied, designed to meet the requirements of many different commercial properties, homes and the personal preferences of different homeowners. This variety allows you to choose the products that will best suit your clients' needs, be it bioethanol fires or gas fireplaces, for example.
Below, we're taking a look at the different types of fires that GlammFire manufactures and Smart Fire distributes – and highlighting the key features that make them ideal for different customers.
Bioethanol Fireplaces
Portuguese brand GlammFire has been producing high-quality products for many years, and they are experts at designing and manufacturing fires that are not only highly functional but also visually appealing and eco-friendly. This includes their bioethanol fireplaces, which we're proud to stock here at Smart Fire.
These types of fires are suitable for the technologically-conscious client who also wishes to do their part for the environment, given that ethanol is a biofuel created from natural ingredients such as corn and sugar cane.
GlammFire know that your customers appreciate a fire that has been designed with innovation in mind, which is why they've developed a wide array of styles that will complement a variety of home furnishings. For instance, the Thales model is a suspended fireplace that adds a futuristic touch to any contemporary décor: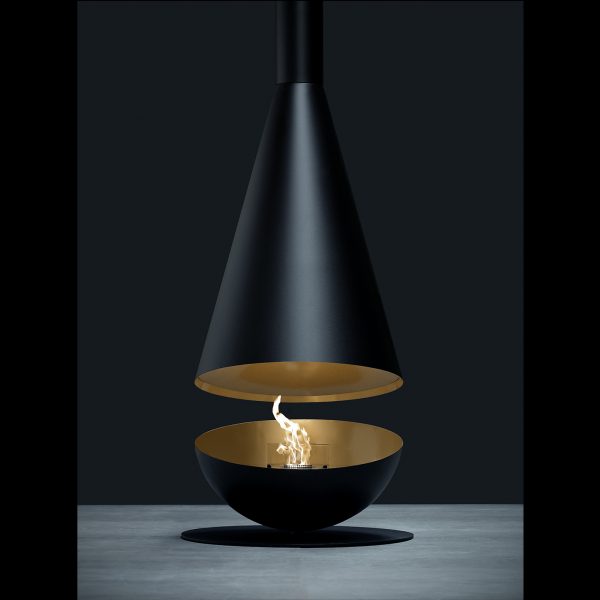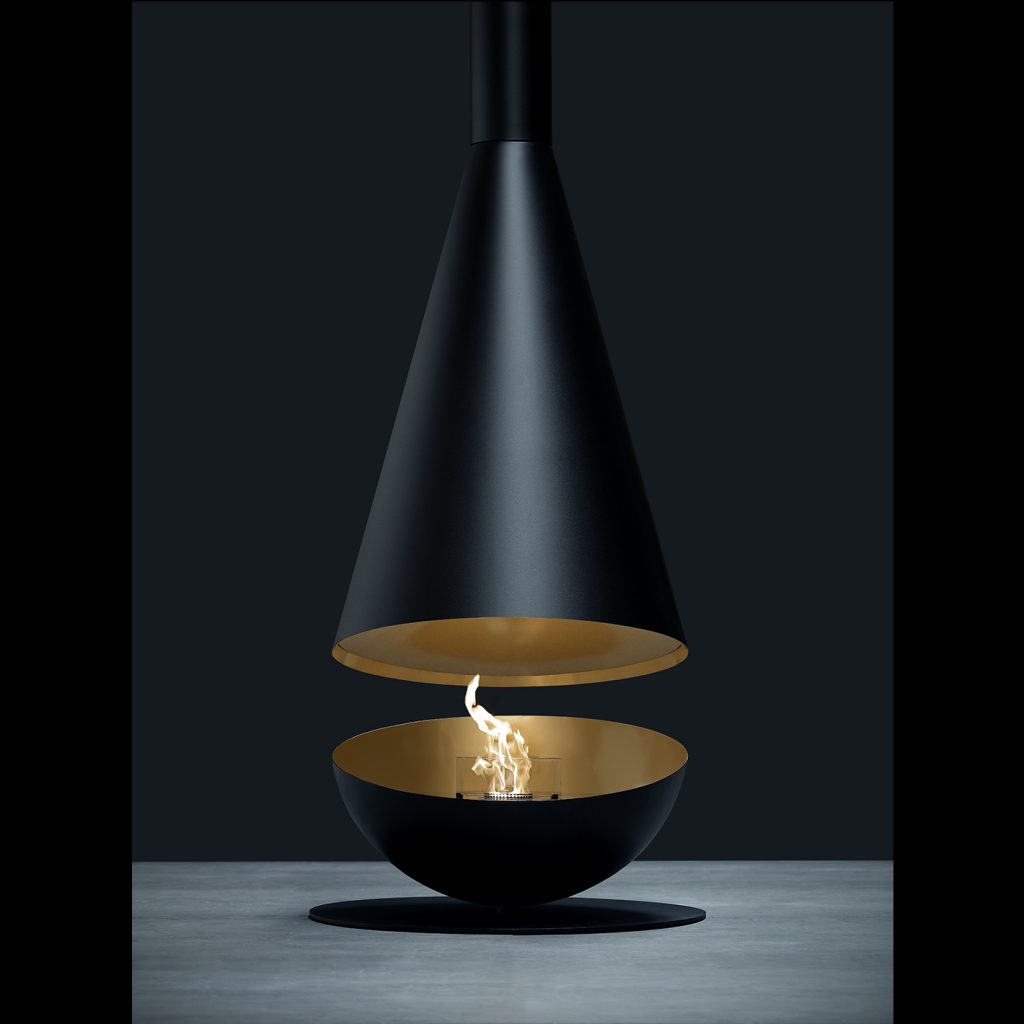 The wall-mounted Crystal EVOPlus, on the other hand, is ideal for smaller homes or commercial properties with limited floorspace.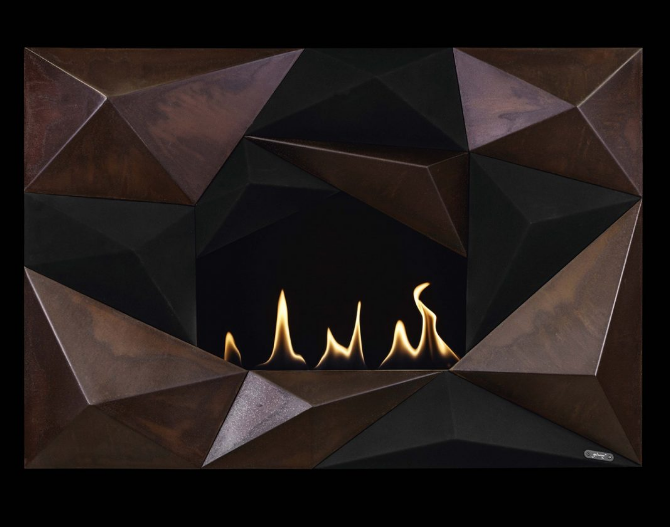 To add even more glamour to your client's home, why not choose our bioethanol tabletop burners?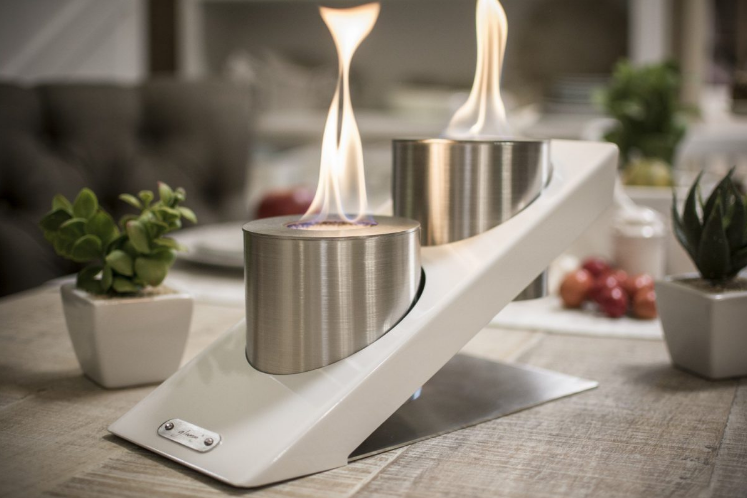 Each of these refined fires is designed to add elegance and sophistication to any interior design and can be placed virtually anywhere.
Freestanding Fires
One of GlammFire's greatest features on offer is the fact that some of their models are freestanding. This means they're perfect for the customer who loves to entertain guests or simply move their fireplace to where it's most convenient for them, be it the living room in the morning or the bedroom at night. An example is the Urban EVOPlus, a fire that distinguishes itself from its portability, elegance and attractive lines.

Remote-Control Bioethanol Fireplace Burners
This is a great addition to bioethanol fires. A remote-control capability is perfect for customers who value convenience above all, especially when it comes to the ability to 'set and forget'. Being able to control a fire at the touch of a button is the epitome of luxury and comfort as well, as it allows your customers to switch the fire on and off from a distance and to easily regulate the intensity of the flame as they see fit. They won't even have to get up to enjoy the beautiful flame of these stunning bioethanol fires.
Our remote-control bioethanol fireplace burners are also suitable for clients who wish to fully benefit from the best modern features in the market, as these products combine technology with aesthetics and performance – and create beautiful focal points that elevate any space into a more sophisticated and contemporary version of itself.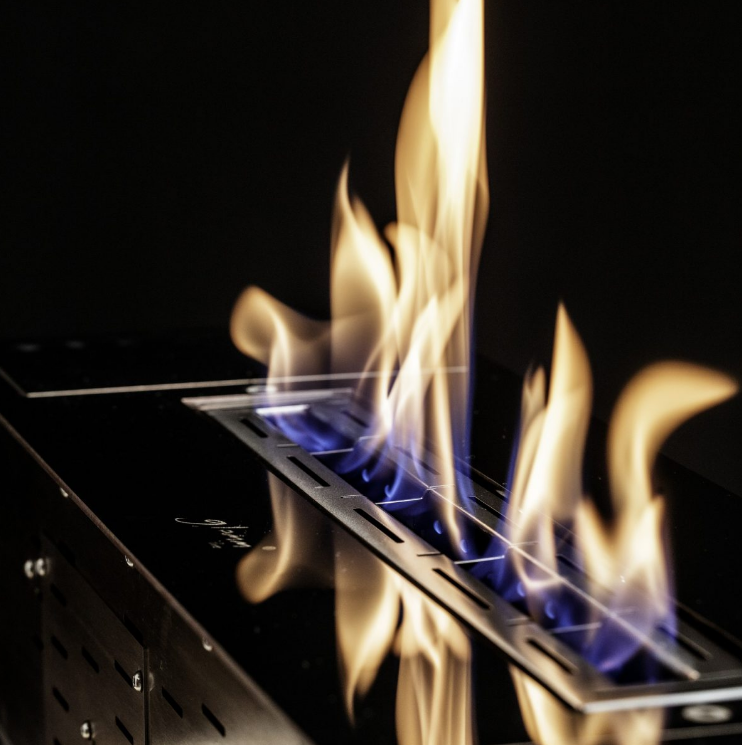 Whether you're an architect or a designer, these remote-control fireplaces will spark your imagination and help you to create the perfect space and décor.
And you don't have to worry about safety either. Because we understand this is such an important element when it comes to installing fires in a home or commercial property, our remote-control bioethanol fireplaces come equipped with safety sensors and high-capacity tanks, which allows your clients to take full advantage of their new fireplace without worrying about a thing.
Bioethanol Firepits and Barbecues
For clients who have a garden, a patio or a pool-side area they wish to spruce up, few things are as luxurious as GlammFire's outdoor bioethanol firepits. These fantastic fires are suitable for a variety of lifestyles and capable of matching any exterior design you and your customer are considering. Our firepits and barbecues are not just full of character, they're also a great blend of art and functionality, and each one is capable of adding a unique and elegant touch to any décor or space.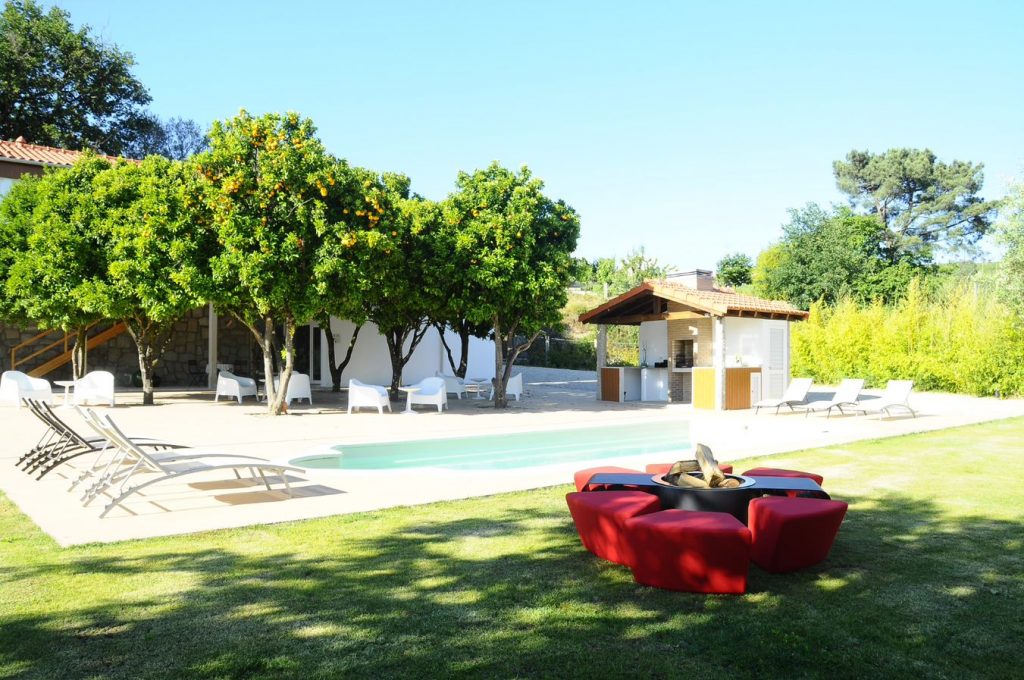 Inspirational, contemporary and distinctive, GlammFire's outdoor bioethanol firepits and barbecues are also the perfect solution for anyone who wishes to personalise their fire the way they want, since they allow a great degree of customisation.
Electric Fireplaces
The electric fireplaces that GlammFire manufactures are a fantastic addition to any space or interior design. Whether you or your client wish to place a fire in the living room or bedroom, use it as a corner fire or a focal point, or even have a product that doubles as a piece of art, our electric fires can give you exactly what you're seeking.
An example is the beautiful freestanding Vintage model: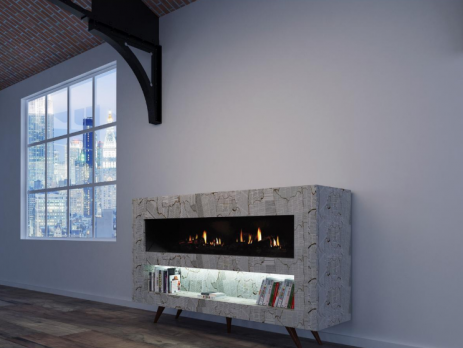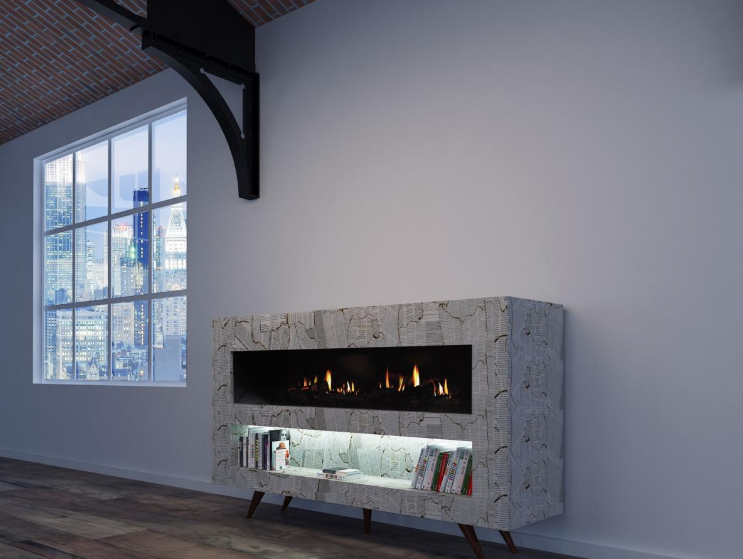 This versatility makes these fireplaces ideal for a wide range of settings and makes them capable of enhancing any room. You never have to compromise on the aesthetic you or your client envision, because GlammFire's electrical fireplaces are eco-friendly, stylish and high quality.
Additionally, you can also find Electric 3D Water Vapour Fire Technology products at GlammFire, which are ideal for clients who are passionate about owning a technologically advanced, futuristic fire. These products, such as the Kit Glamm 3D Plus 1000, can be used to create a pleasant interior atmosphere your customers will fall in love with. The 3D technology offers unrivalled luxury, as well as a visual comfort and aesthetic balance that are out of this world.

Gas Fireplaces
Is your client looking for a reliable and durable fire capable of withstanding even the most rigorous atmospheric conditions? GlammFire's contemporary outdoor gas fireplaces are gorgeous outdoor solutions that create a welcoming and cosy setting no matter where they're placed. Ideal for all outside spaces and all seasons, these fires are beautifully designed and available in different shapes and colours – this means you will, undoubtedly, find the right style to match your client's décor.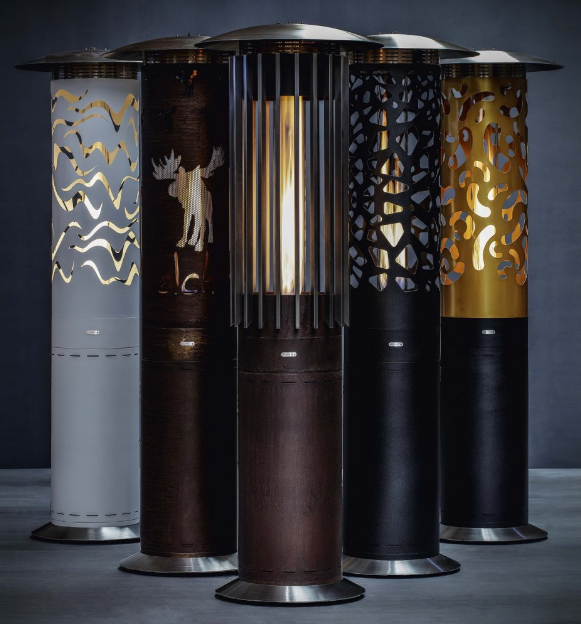 GlammFire fireplaces are the latest when it comes to performance, style, technology and quality. Manufactured with the utmost care and attention to detail, your customers will love the benefits of opting for GlammFire as their fire brand of choice, be it when it comes to eco-friendly solutions, high-quality products or high-tech functionalities and features.