Top 2019 Bioethanol Fire Trends You'll Love
admin
With 2019 underway, it's time to draw our attention to this year's top bioethanol fire trends. Being aware of these trends can help you bring your clients' interior design vision to life. Regardless of whether the home you're working with has minimalist décor, a contemporary, modern feel or a traditional, chic aesthetic, there is a fireplace for every design environment.
Here's a look at the top bioethanol fire trends for 2019 that you'll love so much, you'll want to implement them into your next project.
Big and Beautiful
Bigger is better and, in 2019, you can expect large, stunning fireplaces to take centre stage. Framed by an extravagant mantel, these fireplaces ooze an elegance and prestige that just cannot be matched by smaller models.
For spacious rooms, a large fireplace makes the ideal focal point to draw the eye. Whilst more modern designs have seen the fireplace take on a long and linear form, in 2019, no shape or style is off limits. For a truly contemporary style, you can't go wrong with large, suspended models or those with a circular base.
For those clients with truly spectacular homes, big and luxurious fireplaces are something that never goes out of style. Whether it's a domineering, all-white mantel to contrast against the yellow flames of the fire and dark wood furniture, or a rich dark mantel that complements the fireplace and expands the focus of the eye to include the mantel alongside the fireplace, a large statement fireplace is certain to be a popular choice this year.
Space-Saving
On the opposite end of the scale, not every home will have the space for such a grand fireplace. However, smaller homes should not be left without, so a trend we're prepared to see in 2019 is a space-saving fireplace.
Your clients don't need to compromise on style or functionality for their smaller fire, either. For example, GlammFire is well-known for creating fires with a range of different sized burners so that anyone can enjoy bioethanol fires without needing to worry about the dimensions of their home.
The joy of bioethanol fires is their ease of installation and the fact that they don't need a chimney. As a result, your clients can take advantage of a portable, free-standing fire that can be placed anywhere in a home.
Bioethanol fires can be designed to suit any home, so those with not much space to sacrifice don't need to miss out on the warmth and beautiful aesthetics of a bioethanol fire. For 2019, large fireplaces are sitting alongside convenient, space saving models as a must-have for this year.
Remote Control
Gone are the days when starting a fire in the fireplace took a lot of time, effort and skill to get it burning and staying alight. Bioethanol fires can be switched on with a mere press of a button and include temperature control.
However, it's not enough to be able to plug in a bioethanol fire and turn it on, as homeowners are always looking for more convenient ways to use devices. That's why, in 2019, the next trend for bioethanol fires are remote controls.
Fireplaces, such as those from GlammFire, allow your clients to set their fireplace to their specific requirements and leave it to work. This year, give your clients the convenience of a remote control fire, seeing as 2019 is all about making lives easier.
Outdoor Placement
Bioethanol fireplaces benefit from good versatility when choosing a location for them, and that includes outdoors. Whether it's a portable or a built-in fireplace, your clients will love a fireplace for their garden or patio.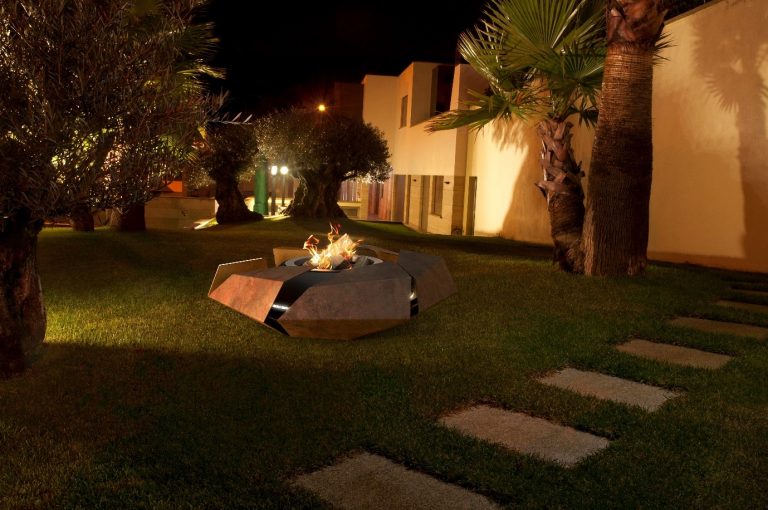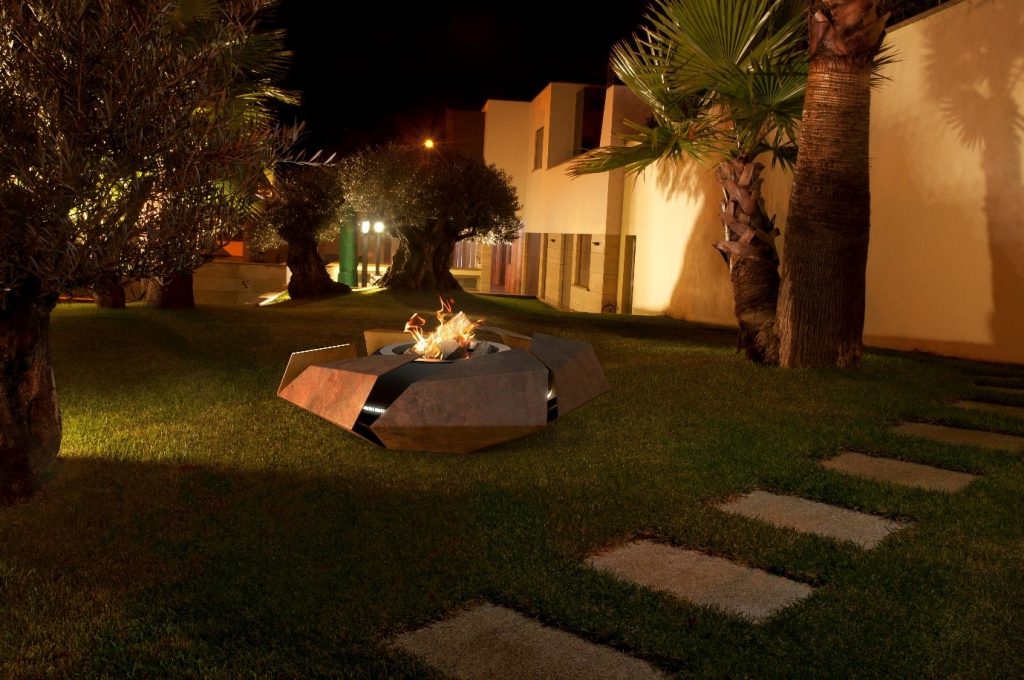 Perfect for creating both warmth and ambiance on those breezy nights sat in the garden, the variety of designs that bioethanol fireplaces provide means that the possibilities are endless. Whether freestanding, insert fireplaces or even outdoor firepits, bioethanol fires can be used to suit any garden's design aesthetic.
In 2019, paying closer attention to outdoor spaces will be incredibly important. Your clients will love the addition of a bioethanol fire to their garden so they can make more use of this part of the home.
If you're looking for a range of bioethanol fires for your next design project, at Smart Fire we have everything you need to create a stunning look for your client's home, regardless of what kind of look they're after.