How to Make Your Home Warm and Cosy this Holiday Season
admin
Another year is ending, and as always, it closes on a high note of celebration as we usher in the winter holiday season. It is time to come together as a family and as friends to share the happiness and spread the cheer.
As you put up Christmas lights and decorations and pick gifts for loved ones, remember to prepare your home for the get-togethers and holiday parties. More than likely, you'll be entertaining guests at your home, whether it be distant family, friends, co-workers or acquaintances. For this reason – and in keeping with the season's theme – you'll want to make sure that your home is warm, inviting and cosy.
To help get you started, here a few simple things you can do to make your home feel and look more hospitable and welcoming.
Switch to Softer Lights
The easiest way to create a warm ambience is to trade harsh, bright lights for a softer, gentler glow. The ideal light colour for the season is gold or a creamy yellow. Soft light reflects off shiny surfaces and even darker ones, creating a uniformly lit atmosphere even when using a single light source.
Having multiple light sources complements the variation of luminosity and masks the different colour shades in a room. You can have dimmer and brighter sections if desired to enhance the look. Put in a few extra desk lamps and floor lamps to improve on the overhead lighting. In some cases, you don't even have to change the bulbs. All you need is a different lampshade. Even better, covering lamps with coloured translucent cloths, such as a silk scarf, can also do the trick.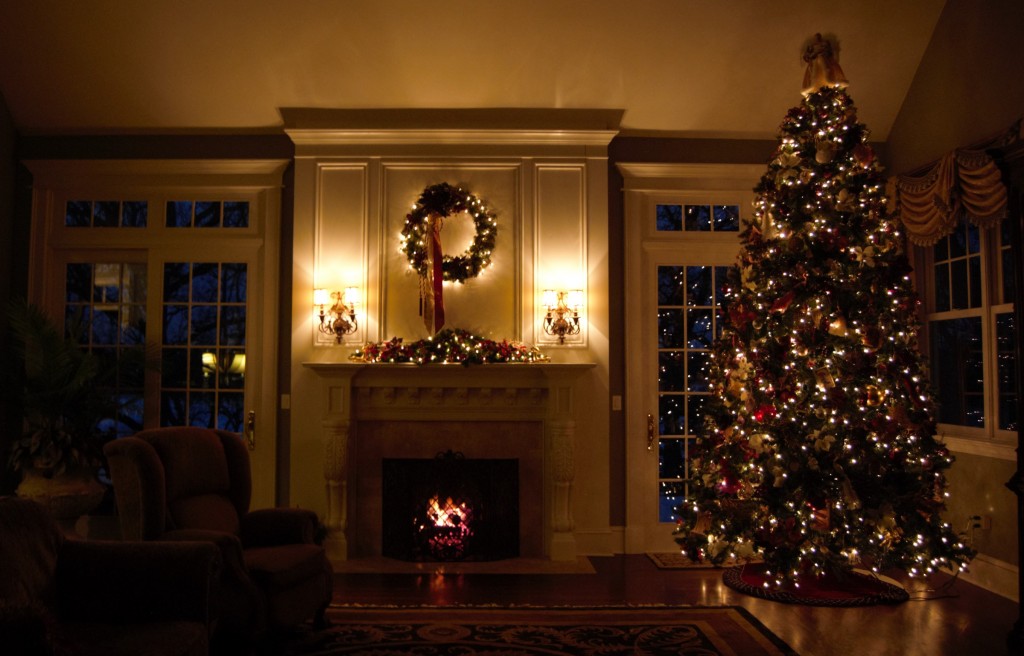 Light Up the Fireplace
A fireplace is an integral feature when it comes to the heating up your home in the winter months. As an added benefit, you get the chance to decorate the mantle with seasonal decorations.
However, with modern home designs and urban living, the traditional wood-burning fireplace has become rather impractical. Many of these fireplaces often go unused, which is a shame considering how much of a difference a fireplace makes in your home this holiday season. However, innovations in bioethanol fires have brought back the magic of the fireplace.
Bioethanol fires open new possibilities for flexible fireplace installation. With bioethanol fires, there is no reason not to have a fireplace in your living room this cold holiday. They are easy to light and can be installed anywhere in a room. You can even convert your unused, wood-burning fireplace into a clean, efficient source of heat.
The fireplace still maintains its original purpose as a source of warmth. Even with central heating, having this seemingly traditional yet sophisticated addition truly sets your home apart, while cultivating the holiday spirit. Whether it burns wood, runs on electricity or is a bioethanol fire, be sure to light up your fireplace this Christmas to give your home that festive sparkle.
Add Cushions and Throws Over Sofas
Nothing says cosy like a sofa filled with comfy cushions, with a throw or two ready to snuggle. Exuding a sense of comfort just from their appearance, cushions and throws are a wonderful way to bring colour, texture and a certain flair of luxury into your living space.
Adding cushions and throws completely changes the look and style of the furniture. They can jazz up a space with an instant injection of colour and pattern. The beauty of these furnishings is that they are very flexible; you are only limited by your creativity. However, to keep with the season, go for soft colours and fluffy, smooth textures.
Keep in mind that besides the aesthetic appeal of cushions and throws, they also need to be practical and usable.
Heavy Drapes and Seat Covers
With the cold season, it's time to change the drapes to heavier, soft-coloured alternatives. Heavier drapes not only appear homely but also absorb chilly drafts that may creep in through the windows.
The seat covers, too, may need a change to keep with the theme of the holidays. Chocolate, caramel and golden colours are what to look for in drapes and seat covers. These colours blend with and complement the soft dim lighting.
The seat covers are especially necessary if your seats have a metal or leather finish. These materials easily lose heat and usually feel cold to the touch. Covering them with a heavy cover invites your guests to sit on them.
Rugs and Slippers on the Floor
Some of the littlest things can strike the right chord in the hearts of your guests; things as simple as having pairs of comfortable winter slippers on a thick woollen rug covering the floor. Nothing evokes that Scandinavian sense of Hygge quite like wrapping your feet in furry slippers and walking on a carpeted floor on a cold winter night.
Many consider the old checked slipper as part of English heritage. True or not, the slipper is an iconic symbol of the Christmas holiday. Apart from that, coupled with the appropriate floor rug, it serves as a welcoming invite to relax and get comfortable.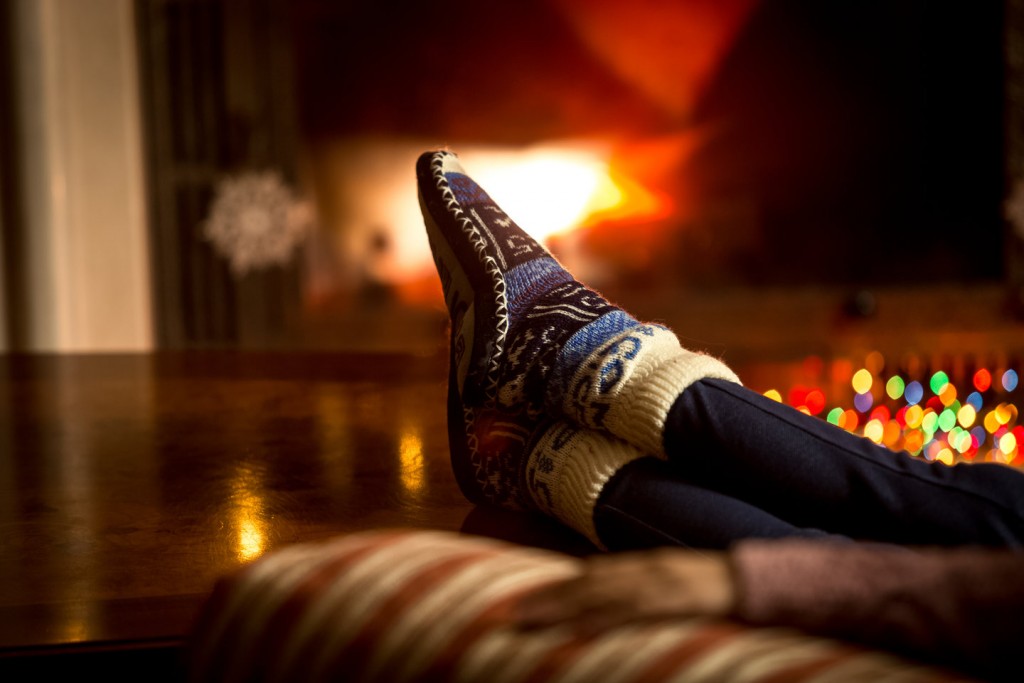 There you have it! So, start getting your house in tune with this holiday season by tweaking some features and adding some seasonal items. Make sure your guests feel welcome in your home this holiday season, as we bid goodbye to yet another great year.